GAO Report: Federal Child Care Funds Benefit All Children in Care, Not Just Those Receiving Subsidies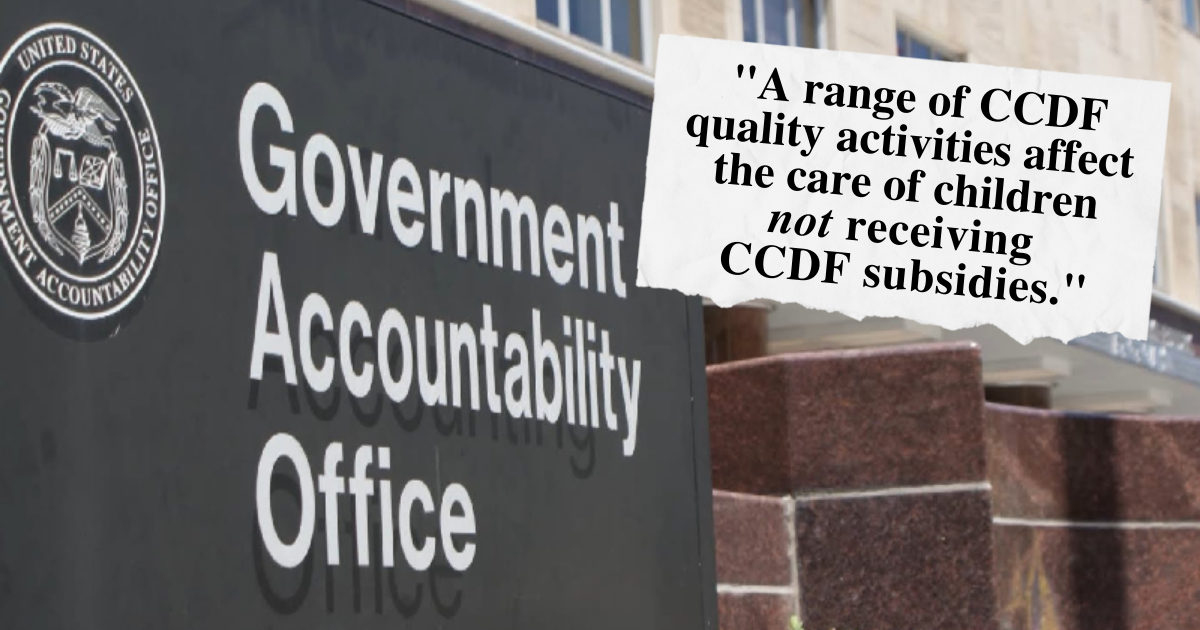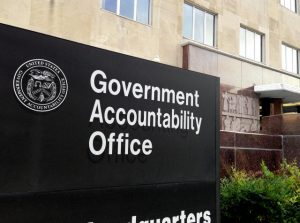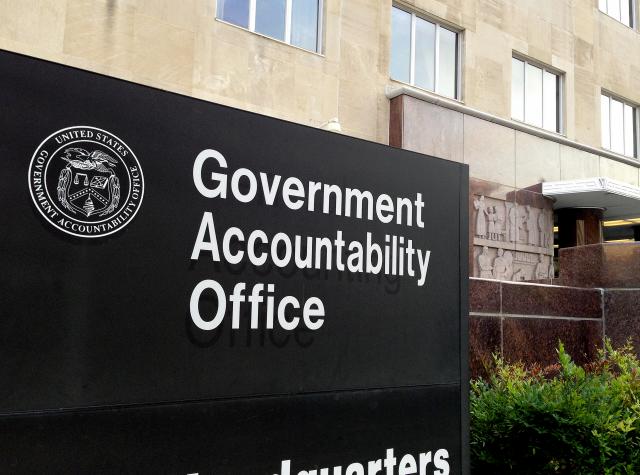 A report released by the Government Accountability Office (GAO), which serves as the official audit, evaluation, and investigative institution for the federal government, found that federal investments in state child care systems benefit all children in care, not just those receiving a subsidy. The report surveyed all state administrators who oversee their state's Child Care and Development Fund (CCDF) governance, to better understand how states use the federal grant and the impact of the funds. CCDF, which includes discretionary funding from the Child Care and Development Block Grant (CCDBG) program, provides funding to states for subsidies to low-income families to access quality child care while parents work or attend school.
The report found that CCDF is an integral funding source that states leverage to improve the overall quality of state child care systems and to expand access to quality care for low-income families. The report found that federal investment assists child care systems in meeting quality standards, both for children from low-income families who receive subsidies through CCDF, as well as children who benefit indirectly from the investments in the overall child care system.
Specifically, state administrators identified three crucial areas of quality improvements that are most commonly funded through CCDF and benefit all children in care: consumer education, child care licensing, and professional development of the child care workforce.
Consumer education helps parents looking for care make informed decisions and provides education to parents about child development. GAO's report found that all families benefit from enhanced consumer education, including websites that the state is required to maintain about child care.
The report also found that enhanced licensing requirements required by CCDF benefit children not receiving subsidies because many states now apply the inspections and background check rules to all providers – not just those where subsidies are used. These enhanced background checks and inspections ensure a safe and healthy learning environment for more kids.
Finally, the benefits of professional development that CCDF helps to fund extends beyond providers who receive subsidies. Many state administrators make professional development opportunities available to all providers which ensures more providers have access to high-quality trainings or coaching to improve their practice.

In addition to understanding how CCDF funds support state child care systems, the report outlined states' plans to leverage the historic increase in funding to the CCDBG as part of the Consolidated Appropriations Act of 2018. The increase to CCDBG in 2018 was meant to help states meet new quality and safety standards that were part of the 2014 reauthorization of CCDBG. While these investments have helped states, there is still tremendous unmet need. Many families eligible for subsidies are left on waiting lists. According to survey data, most states plan to use increases to funding on three areas: licensing, consumer education, and professional development, which are the same activities that states reported improve the quality of care for all children. To learn more about how states plan to use the additional CCDBG funding, click here.
This report reaffirms the importance of robust CCDF funding for all children, not just those receiving subsidies.
Subscribe to FFYF First Look
Every morning, FFYF reports on the latest child care & early learning news from across the country. Subscribe and take 5 minutes to know what's happening in early childhood education.