Strengthening the Early Learning Workforce With Registered Apprenticeships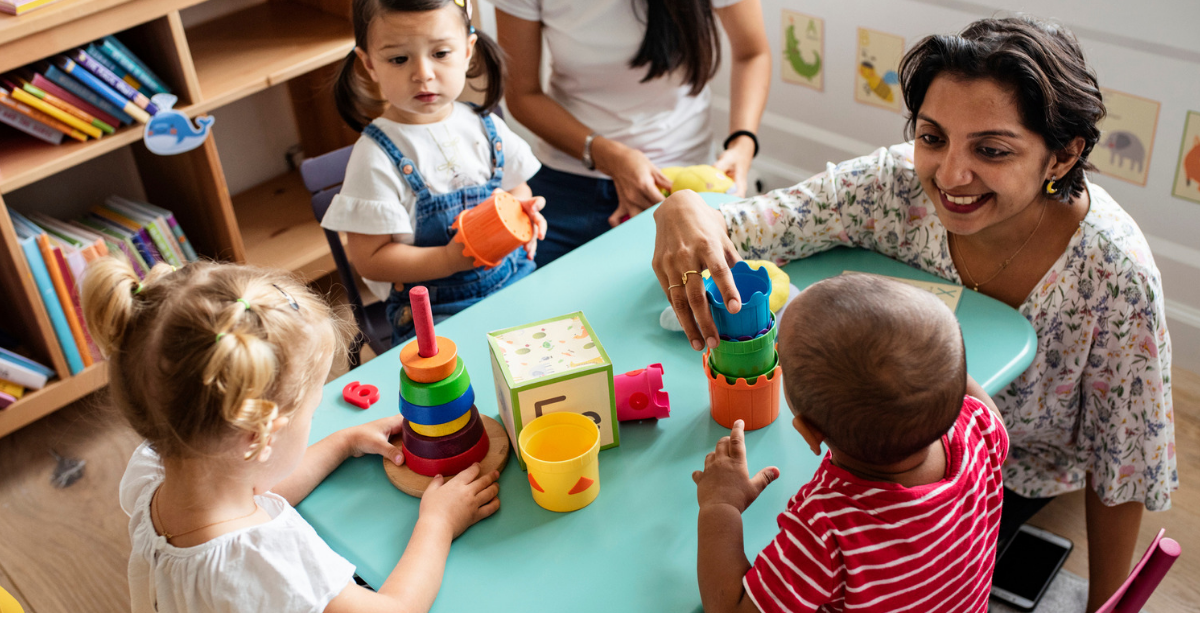 Well-qualified early childhood educators are a vital component to providing high-quality early learning and care opportunities for children from birth through age five. As policymakers have come to recognize the importance of these opportunities, state and federal laws have increased credentialing requirements for educators, which helps to improve overall quality but can also make it more difficult to recruit and retain qualified teachers, particularly in low income and rural communities where qualified educator shortages are already pronounced.
To address this issue, some states have instituted early childhood education (ECE) Registered Apprenticeship programs. The apprenticeship model overlays well with the early childhood delivery system, providing on-the-job learning opportunities that feature a lead teacher to mentor and support less experienced staff who could be trained to become lead teachers or more effective support personnel. In this way, ECE apprenticeship programs provide an accessible way for educators to acquire the knowledge and skills they need, along a pathway to the credential or degree needed to advance their career.

In the 117th Congress, the bipartisan Early Educators Apprenticeship Act was introduced in the Senate by Senator Todd Young (R-IN), Senator Shelley Moore Capito (R-WV), and Senator Bob Casey (D-PA) and in the House by Congressman Brett Guthrie (R-KY) and Congresswoman Susan Wild (D-PA). The bill would establish a grant program to support states to develop, administer, and evaluate registered apprenticeship programs that provide early educators with the requisite knowledge and skills to deliver high-quality early learning to our nation's youngest learners. The proposal goes further by prioritizing these efforts within underserved and rural communities, helping to target expansion efforts in areas that need it most.
In April, FFYF submitted comments encouraging the Senate Health, Education, Labor, and Pensions (HELP) Committee to include ECE registered apprenticeships in any update to the National Apprenticeship Act. The letter was in response to a request for stakeholder input on workforce development policies from Senate HELP Chairwoman Patty Murray (D-WA) and Ranking Member Richard Burr (R-NC) in light of the COVID jobs crisis. Investments in ECE apprenticeships would support the country's economic recovery in two respects: helping to alleviate many of the workforce challenges facing the child care community and expanding access to care for parents who need it to return to work or attend school.
Subscribe to FFYF First Look
Every morning, FFYF reports on the latest child care & early learning news from across the country. Subscribe and take 5 minutes to know what's happening in early childhood education.