Strengthening the Early Childhood Workforce through Registered Apprenticeships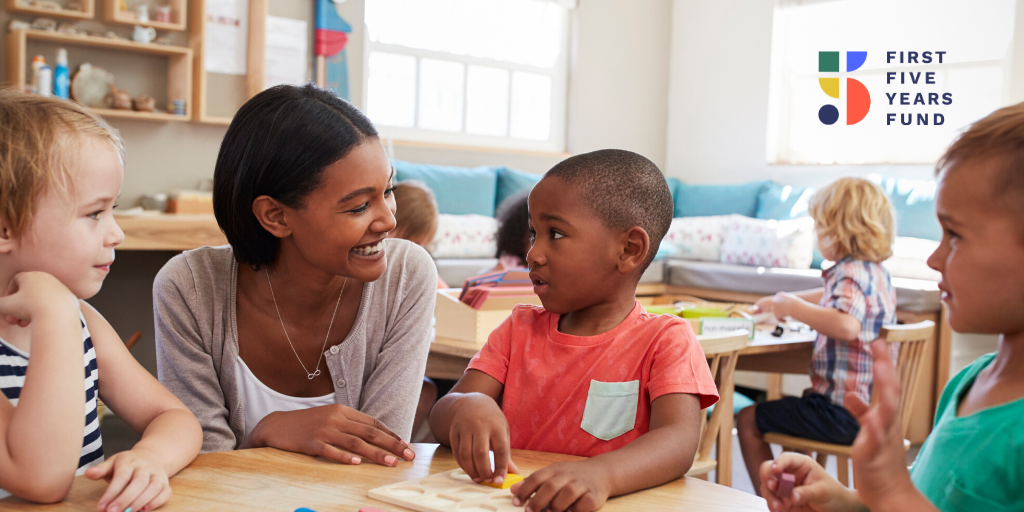 High-quality early childhood education (ECE) for kids from birth through age five – particularly those from low-income families – is proven to help children develop the social, emotional and academic skills they need to do well in school, and be successful throughout their lives. A vital component of providing high-quality early learning and care is having well-qualified early childhood educators.
That is why this week we are celebrating National Apprenticeship Week and examining the opportunities to better support early childhood educators through apprenticeship programs. Apprenticeships offer "earn as you learn" opportunities to individuals, while also allowing employers to improve the quality and effectiveness of their workforce.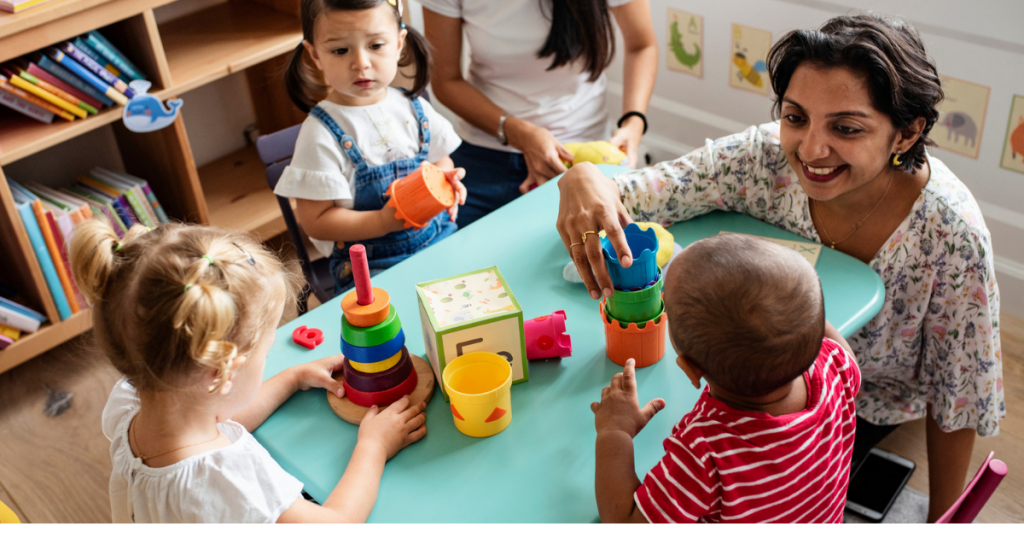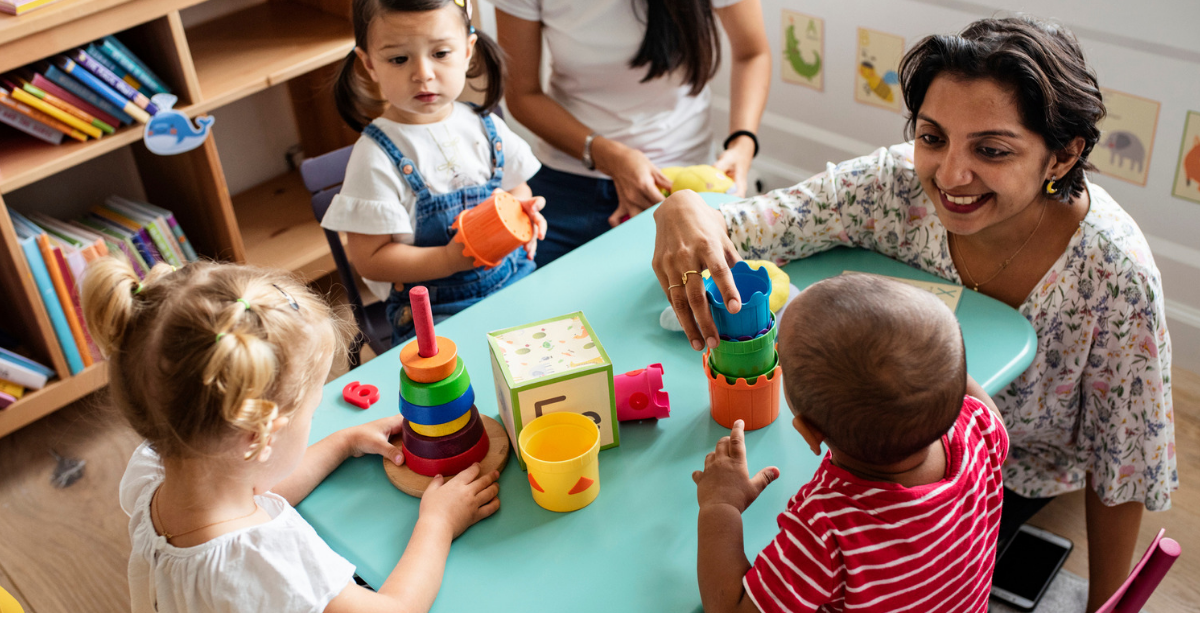 For decades, the federal government has financed apprenticeships across other job sectors, including education. And in 2018, at least 8 states offered ECE apprenticeship programs. Yet there is currently very little federal support for early childhood educator apprenticeships.
These opportunities would be especially beneficial in the many states facing workforce shortages and cost barriers to quality early childhood education training. With support from a registered apprenticeship, teachers who currently work in child care settings would be able to advance their training and credentialing while continuing to earn money and be in the classroom. Meanwhile, students interested in pursuing ECE degrees are able to get paid for the practical experience the must acquire while still in school.
Apprenticeships would also allow for strengthened collaboration between early childhood employers and higher education partners that are essential to ensuring the educational and training components are compatible and align with the competencies needed to succeed in the workplace. Through consistent wages — with gradual increases throughout training — the barriers to training generally associated with ECE and the workforce shortages that affect the industry as a whole can be mitigated.
States that have state-funded ECE apprenticeship programs that have seen success in working with communities, creating opportunities for growth, and increasing the quality of early learning and care in the region.
For these programs to be successful, state and federal governments, community leaders, philanthropic organizations, and higher-education institutions must work together. Supporting providers and future educators is paramount to improving the quality of, and expanding access to early learning.
Throughout National Apprenticeship Week, FFYF is hopeful that lawmakers on Capitol Hill will consider the potential positive impact a federal apprenticeships program would have on the early childhood workforce and, in turn, America's youngest learners across the country.
READ MORE:
NEW AMERICA: Earning While Learning with Early Educator Apprenticeship Programs
EducationWeek: Apprenticeships Could Offer Big Benefits for Early-Ed Teachers, Report Argues
EdSurge: How This Apprenticeship Helps Educators Achieve Once Out-of-Reach Career Goals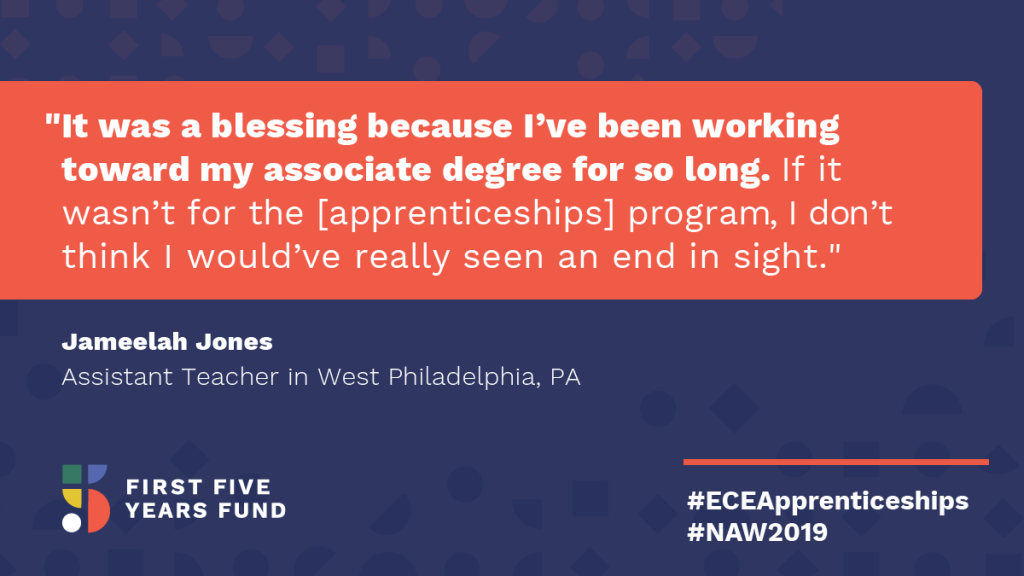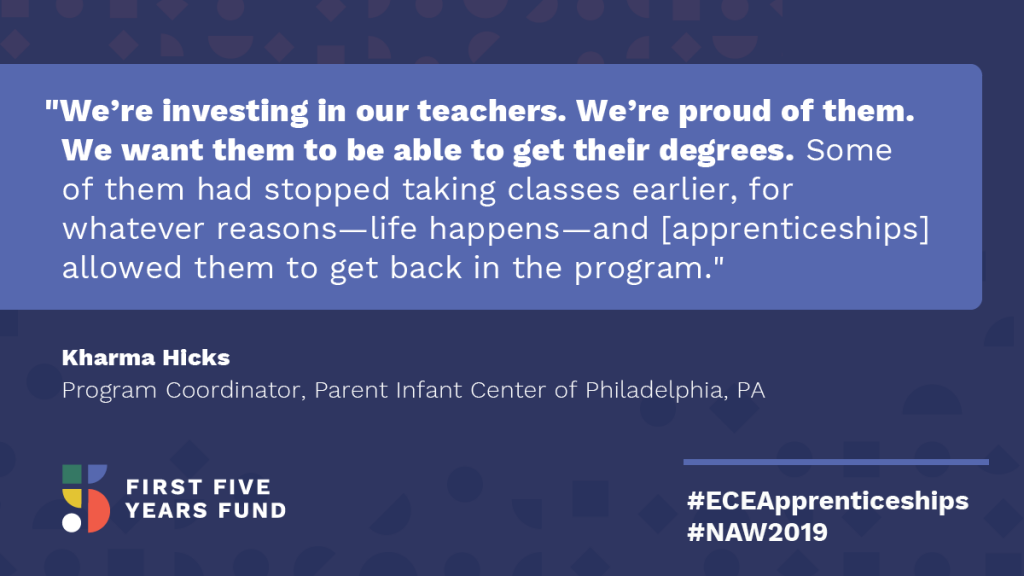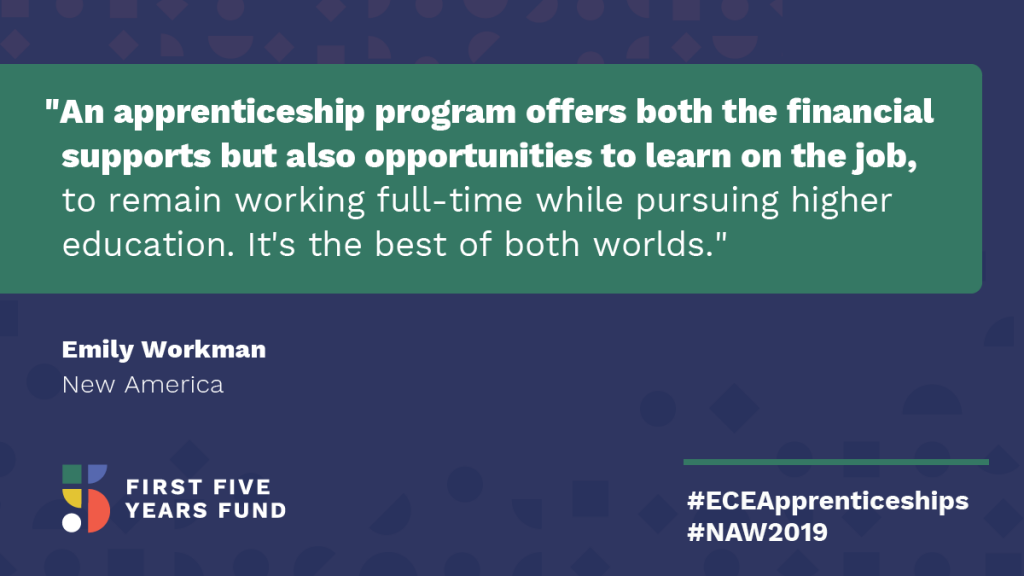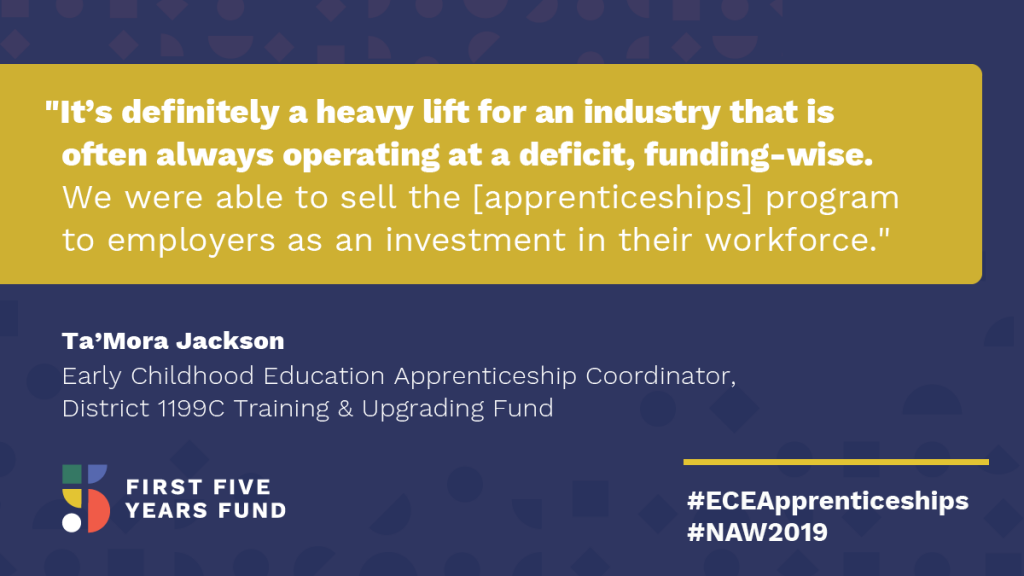 Subscribe to FFYF First Look
Every morning, FFYF reports on the latest child care & early learning news from across the country. Subscribe and take 5 minutes to know what's happening in early childhood education.