Lawmakers and Advocates Call for Child Care Relief as States Face Shortages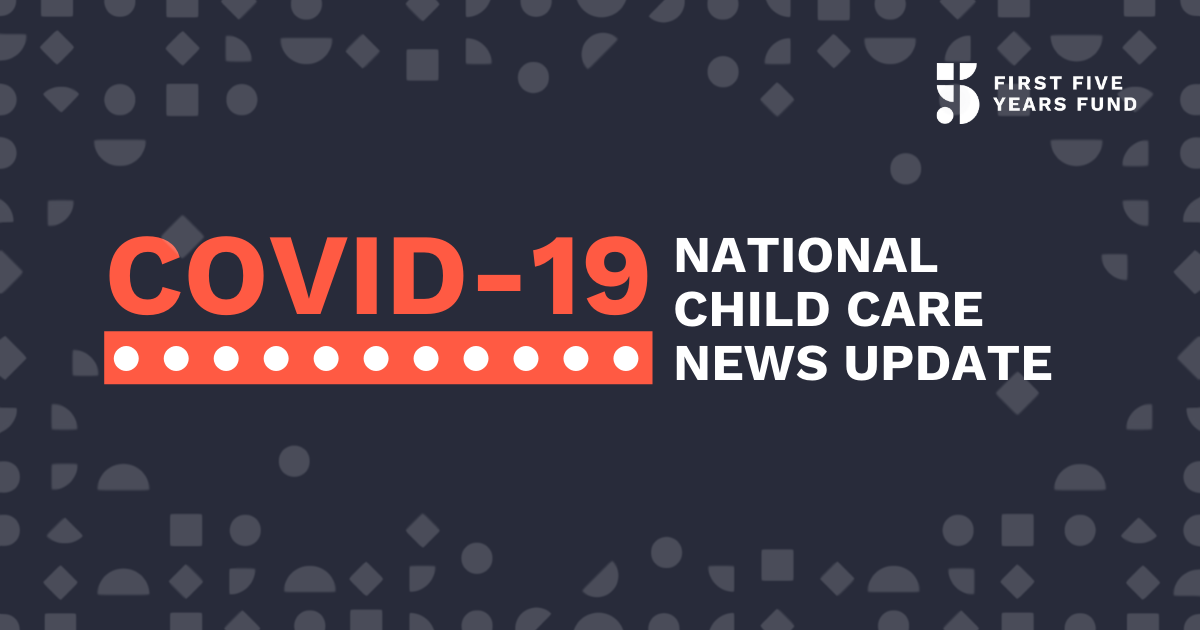 Child care providers across the country, many of whom were already struggling to stay open before this crisis, are facing even greater challenges as enrollment declines exponentially due to the COVID-19 pandemic, while essential workers, including medical professionals and first responders, are finding that the child care supply is limited and under-resourced – verging on total collapse. Even the providers trying to remain open to care for the children of essential workers are struggling. If this industry collapses, our economic recovery will be more difficult and may never recover. America's child care providers need more relief if they want to survive this crisis.
The situation varies from state to state, and even from community to community. Here's a look at recent news coverage of the nation's child care crisis. 
What We Are Reading: Saturday Essay: Child care is essential service – Karen McCoy, president of the Toledo Day Nursery, writes, "With the governor slowly reopening businesses, child-care needs to be highly recognized and valued for its significance to the economy. For many to return to work, they need child care. However, it is not just care that children need, it is essential that they have high-quality experiences to support their growth, and a nurturing, encouraging, consistent teacher to foster their development, curiosity, and social/emotional skills."
Be sure to subscribe to FFYF's daily early learning and care news clips report for the latest stories from across the nation, right in your inbox. We will continue sharing news and analysis with you as it happens. ###
Subscribe to FFYF First Look
Every morning, FFYF reports on the latest child care & early learning news from across the country. Subscribe and take 5 minutes to know what's happening in early childhood education.