ZERO TO THREE releases 'The State of Babies Yearbook: 2020'
Today, ZERO TO THREE released their annual 'State of Babies Yearbook', which examines policies and compares national and state-by-state data on the well-being of infants and toddlers. Specifically, the Yearbook compares states across 60 indicators and policy domains in three key areas that are essential to a strong start in life, including: positive early learning experiences, good health, and strong families.
As our country now faces an unprecedented crisis as a result of COVID-19, policymakers and advocates can use the data to advance policies that produce the near-term support and long-term stability that babies and families need. This pandemic has wreaked havoc on the already fragile early learning and care system, creating even more barriers to resources needed by families with infants and young children.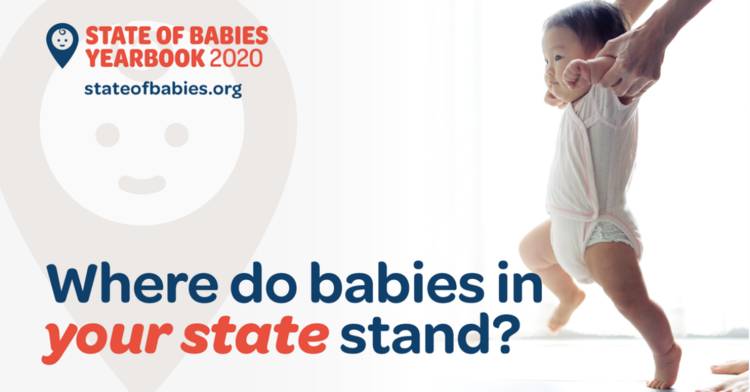 New data this year shows significant disparities in opportunity for our youngest children throughout the country. There has never been a more important time to tell the story of America's babies. More than half (51%) of America's infants and babies are children of color. We know that systemic and structural barriers are affecting them from, and even before, birth due to racial disparities in maternal health and birth outcomes.
At the virtual launch of this year's report, Wes Moore, CEO of Robin Hood, joined ZERO TO THREE's Chief Policy Officer, Myra Jones-Taylor, for an important discussion of how the COVID-19 pandemic has exposed and exacerbated the existing disparities and structural barriers that affect the well-being of young children and their families.
The 2020 Yearbook, as well as individual state profiles and a toolkit, are available here.
Subscribe to FFYF First Look
Every morning, FFYF reports on the latest child care & early learning news from across the country. Subscribe and take 5 minutes to know what's happening in early childhood education.