GOP Leader Signals Support for Federal Child Care Relief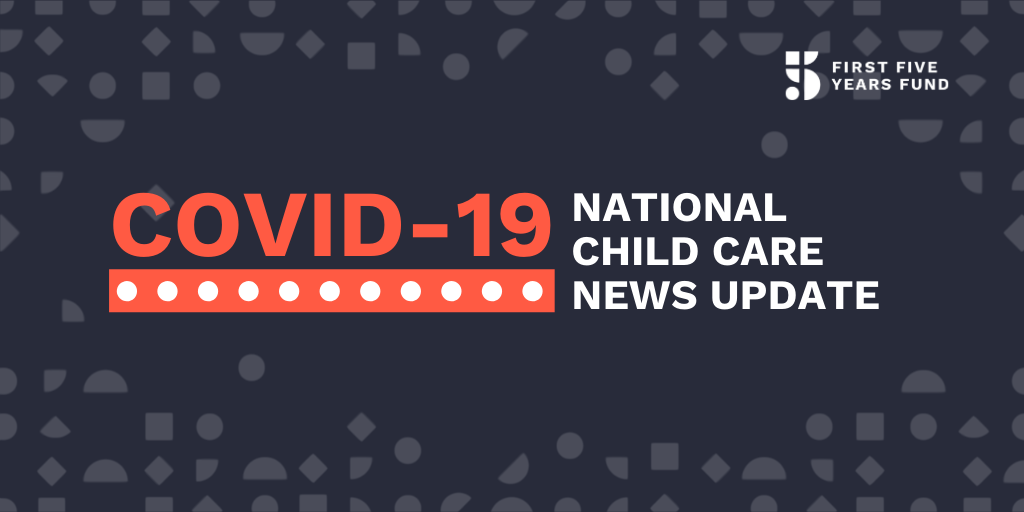 America needs child care relief to keep the industry afloat during the nation's economic recovery from the COVID-19 pandemic. The disastrous economic crisis has hit the child care industry especially hard, causing widespread layoffs and closures as a result of catastrophic drops in enrollment. 
The devastating impact of these financial realities cannot be sustained without direct federal investments through a child care stabilization fund that ensures providers can keep their doors open to meet the needs of children and families.The situation varies from state to state, and even from community to community. Here's a look at recent news coverage and analysis of the nation's child care crisis.
---
THE LATEST: House Republican Leader Kevin McCarthy penned an op-ed calling for relief for child care providers, writing, "There is an important role for Congress to play in alleviating the stress on our families. We should begin by addressing the shortage of child care options by working to keep existing providers in business and encouraging new child care providers, including home-based providers, to start up in as safe and healthy a way as possible. Any additional financial relief considered by Congress to businesses to aid in the economic recovery should prioritize child care providers and schools." Read more from the USA Today here.
WHY CHILD CARE NEEDS RELIEF: Child care closures are forcing parents to quit their jobs to care for their children at home, disproportionately affecting women and hindering any shot at an economic recovery, according to The Washington Post. The child care crisis facing families will have widespread impacts on every single community in the country:
Nearly a third of the nation's workforce has children at home due to closures caused by the pandemic;
A survey of working parents found that 13 percent have quit a job or reduced working hours due to a lack of child care;
17.5 million workers, 11 percent of the U.S. workforce, are taking care of young kids on their own and will be unlikely to return to work full-time until schools and day cares reopen.
NEW DATA: The coronavirus pandemic has forced more than 60 percent of child care facilities to close temporarily, of which only 46 percent have reopened despite many states allowing providers to reopen, according to CNBC. As parents return to work, only 47 percent of children have returned to child care nationwide, but attendance varies by state, including major economies like California and New York where reenrollment is at the lowest.
IN THE STATES: With summer camps closed, Florida child care providers are the only option for many families looking to send their young children to a safe environment as they return to work, but these businesses are struggling to keep up with the mounting cleaning costs and reduced enrollment due to CDC guidelines for safety. Hundreds of child care facilities across Minnesota have closed, leaving thousands of children from low-income families without access to high-quality child care and further entrenching these families in a cycle of poverty as they leave employment to care for their children.
IN CASE YOU MISSED IT: Today, the House Appropriations Subcommittee on Labor, Health and Human Services, Education, and Related Agencies will mark up the FY2021 appropriations bill that includes critical funding increases for federal early learning and care programs:
$5.9 billion for the Child Care and Development Block Grant (CCDBG) program: Increase of $100 million over FY2020
$10.76 billion for the Head Start program, including Early Head Start: Increase of $150 million over FY2020
$300 million for Preschool Development Grants Birth through Five: Increase of $25 million over FY2020
Be sure to subscribe to FFYF's daily early learning and care news clips report for the latest stories from across the nation, right in your inbox. We will continue sharing news and analysis with you as it happens.
Subscribe to FFYF First Look
Every morning, FFYF reports on the latest child care & early learning news from across the country. Subscribe and take 5 minutes to know what's happening in early childhood education.