Without Support, Child Care Providers Expect to Permanently Close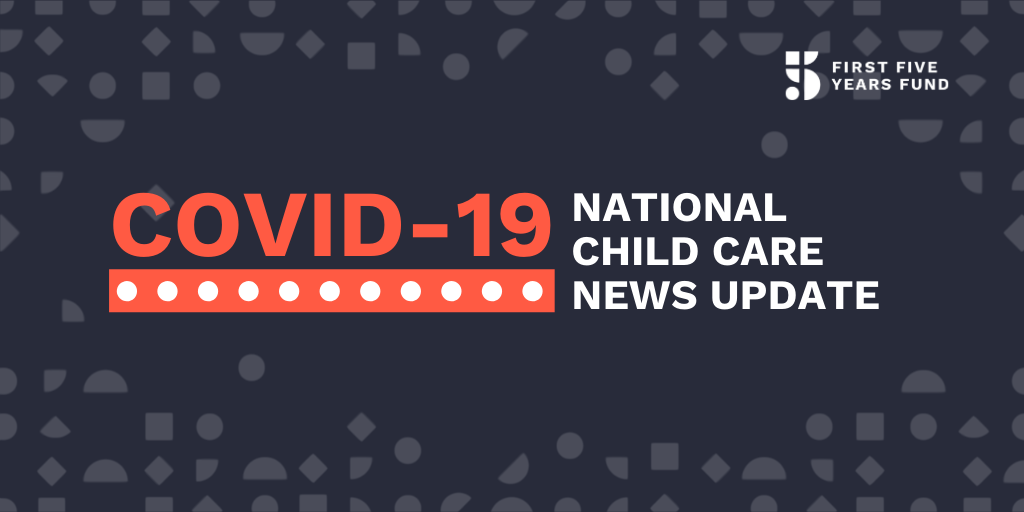 America needs child care relief to keep the industry afloat during the nation's economic recovery from the COVID-19 pandemic. The disastrous economic crisis has hit the child care industry especially hard, causing widespread layoffs and closures as a result of catastrophic drops in enrollment. 
The devastating impact of these financial realities cannot be sustained without direct federal investments through a child care stabilization fund that ensures providers can keep their doors open to meet the needs of children and families.The situation varies from state to state, and even from community to community. Here's a look at recent news coverage and analysis of the nation's child care crisis.
---
THE LATEST: The National Association for the Education of Young Children (NAEYC) has released their latest survey of more than 5,000 child care providers, and it paints a bleak picture for the child care industry if a stabilization fund is not created by Congress. The findings include:
40 percent of child child care providers — half of which are minority-owned businesses — are certain they will close permanently without assistance;
70 percent of child care centers face substantial, additional costs as they reopen, including for staff, cleaning supplies, and personal protective equipment;
73 percent of child care programs indicated they have or would have to layoff or furlough employees and/or implement pay cuts to remain operational;
86 percent of providers who are now open are serving fewer children than before the pandemic, with average enrollment being down 67 percent.
Read more of the findings from this survey here.
SIGNS OF PROGRESS IN CONGRESS: This week, Senators Joni Ernst (R-IA) and Lamar Alexander (R-TN), chairman of the Senate Committee on Health, Education, Labor, and Pensions (HELP), unveiled the Back to Work Child Care Grants Act of 2020, which would provide dedicated economic assistance to stabilize the child care industry and resources to child care providers amid the COVID-19 crisis.
IN THE STATES: A recent report in Indiana found that child care, even before the pandemic upended previous child care arrangements for families, had become too unaffordable for low- and middle-income families, and that lack of affordable care cost employers in the state $1.8 billion per year. In the D.C. area, nearly 40 percent of child care centers have temporarily or permanently closed, and those that remain open are struggling to stay open to serve Maryland, Virginia, and D.C. families returning to work. While it is estimated that half of child care spaces in the country could be permanently eliminated due to coronavirus-related closures, Massachusetts families, like millions of others, are feeling the effects now as parents return to work.
IN CASE YOU MISSED IT: The Child Care Relief campaign hosted a bipartisan Congressional briefing on the child care crisis caused by the coronavirus pandemic. The briefing included presentations from child care advocates, early learning and care experts, and business leaders who shared the critical need for Congress to act to stabilize and protect the child care industry. Watch the briefing online here.
WHAT WE ARE READING: Deck Stacked Against Young Children of Color, but Leaders Can 'Seize This Moment' to Improve Equity: Arizona State University and The Bipartisan Policy Center released the "Start with Equity" report this week that explores the structural inequalities that hold back young children of color from success in school. Read The 74 Million's reporting on the release of this report here.
Be sure to subscribe to FFYF's daily early learning and care news clips report for the latest stories from across the nation, right in your inbox. We will continue sharing news and analysis with you as it happens.
Subscribe to FFYF First Look
Every morning, FFYF reports on the latest child care & early learning news from across the country. Subscribe and take 5 minutes to know what's happening in early childhood education.