Paper Outlines Strategies to Improve Equitable Compensation in the Early Childhood Field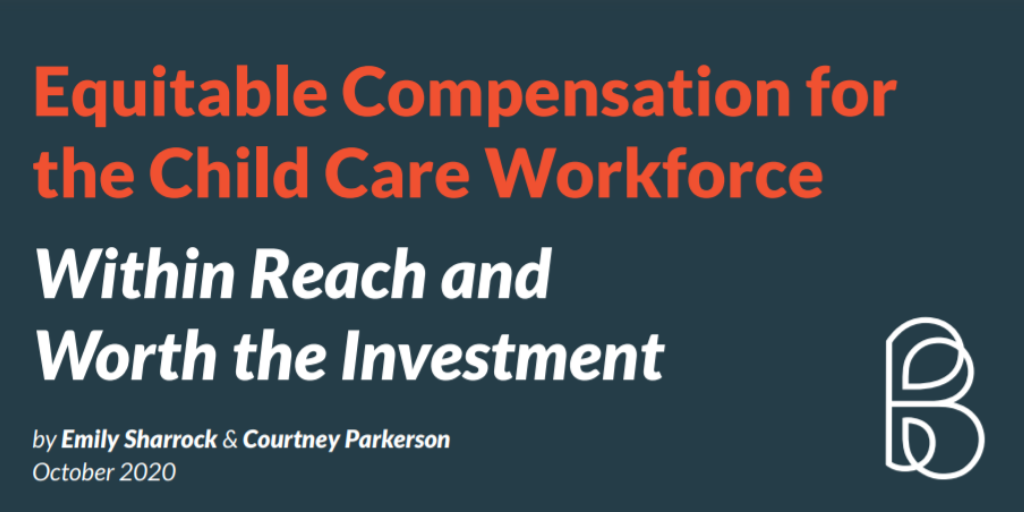 Despite the importance of caring for and educating young children, according to a new policy brief by Bank Street College of Education, half of the child care workforce relies on public assistance and only 15% receive employer-sponsored health insurance. The report outlines the importance of, and concrete strategies to achieve, more equitable compensation for the child care workforce.
The brief outlines a "pathway to parity" which includes raising wages to ensure early childhood educators have living wages and then providing progressive raises over time as credentials increase to eventually reach pay parity. Increasing pay and benefits of the child care workforce to put the field on par with elementary school educators would have long-ranging positive benefits including reducing turnover while also improving job quality.
In order to achieve these goals, the report acknowledges a need for a coordinated approach by federal, state, and local leaders that values early childhood education as a public good. The policy brief offers strategies for policy makers at each of those levels to expand government support. At the federal level this includes increasing funding for the Child Care and Development Block Grant (CCDBG) and expanding Head Start.
Bank Street's brief also includes insights from leaders across the early childhood community. To read the full paper click here.
Subscribe to FFYF First Look
Every morning, FFYF reports on the latest child care & early learning news from across the country. Subscribe and take 5 minutes to know what's happening in early childhood education.