Bipartisan House Hearing Examines the Pandemic's Impact on Child Care in America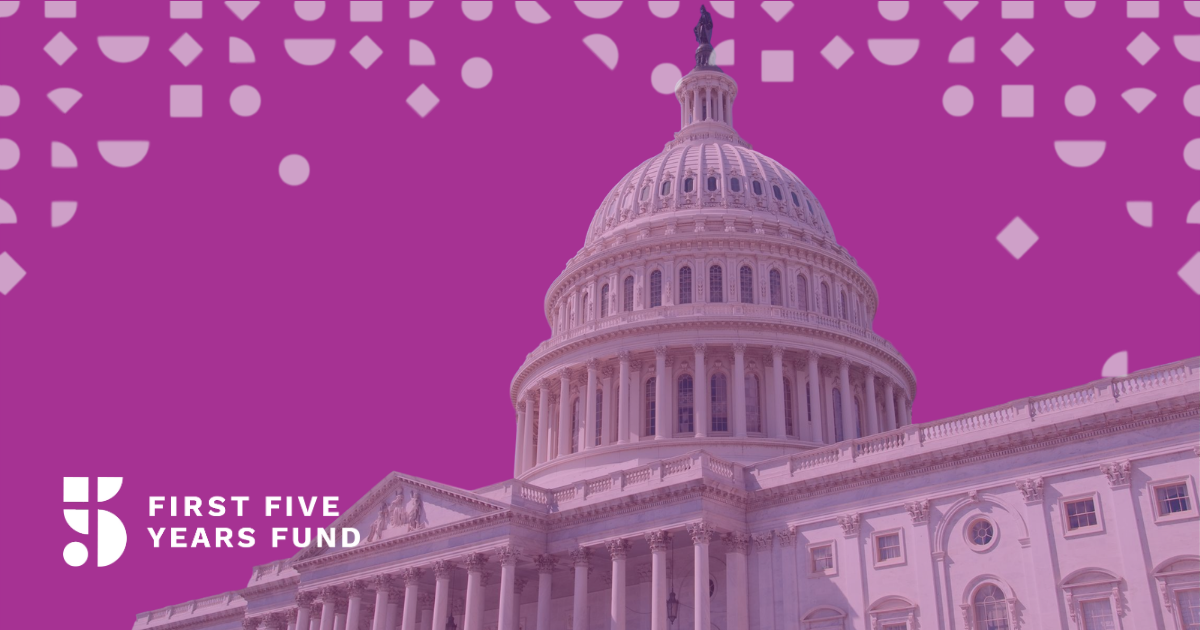 Last week, the House Appropriations Subcommittee on Labor, Health and Human Services, Education, and Related Agencies held a hearing to examine the COVID-19 pandemic's devastating impact on the nation's child care providers and the families they serve.
From the outset of this hearing, it was clear that lawmakers on both sides of the aisle understood the the crisis facing child care providers and how the pandemic has pushed the industry to the point of collapse:
Chairwoman Rosa DeLauro (D-CT) opened the hearing by acknowledging the struggles facing child care providers even before the pandemic, "[T]he United States has been teetering on the brink of a child care crisis, but now this COVID-19 pandemic has pushed us over the edge. Even before the pandemic began, affordable child care was already a significant and a severe issue. Now, this pandemic has further exacerbated and exposed existing disparities… We need to save the child care industry."
Ranking Member Tom Cole (R-OK) made clear, "The child care industry was hit especially hard by COVID-19… Prioritizing funding for child care and providing options to parents has been something both Republicans and Democrats have long supported." He went on to close the hearing by adding, "I don't think there's a big debate that we need additional assistance… for the child care industry."
The hearing included testimony and answers from Melissa Boteach, Vice President, Income Security and Child Care, Early Learning at the National Women's Law Center; Georgia Goldburn, Director of Hope Child Development Center in New Haven, Connecticut; Dr. Theresa Hawley, a First Assistant Deputy Governor Education in the office of Illinois Governor JB Pritzker; and Dr. Katharine Stevens, a visiting scholar at the American Enterprise Institute.
While the full extent of the long-term negative impacts of the pandemic on the child care industry are still unknown, there has been extensive data showcasing the immediate harmful impact in recent jobs reports, unemployment statistics, and surveys of child care providers and families. We know that a historic number of women have been forced to leave the workforce, and we know that a large percentage of child care facilities, which operated on razor-thin margins before the pandemic, say they can't afford to remain open as they grapple with the rising operating costs and the decreasing enrollment.
Child care is a critical pillar of our economy, allowing parents to return to work and trust their children are being cared for in settings that support their healthy development. It is clear that Congress must act to ensure child care providers can keep their doors open and provide a safe, healthy environment for children when parents are ready to bring them back. Fortunately, as this subcommittee hearing highlighted, there is broad support among Republican and Democratic lawmakers to tackle this issue.
Congress is currently considering a sweeping pandemic relief package that includes a number of elements designed to support families with young children and the early childhood programs they rely on. Various committees have reviewed the individual components of the package, and it is expected that the legislation in its entirety will be voted on by the House later this week.
Subscribe to FFYF First Look
Every morning, FFYF reports on the latest child care & early learning news from across the country. Subscribe and take 5 minutes to know what's happening in early childhood education.