ZERO TO THREE Releases State of Babies Yearbook: 2021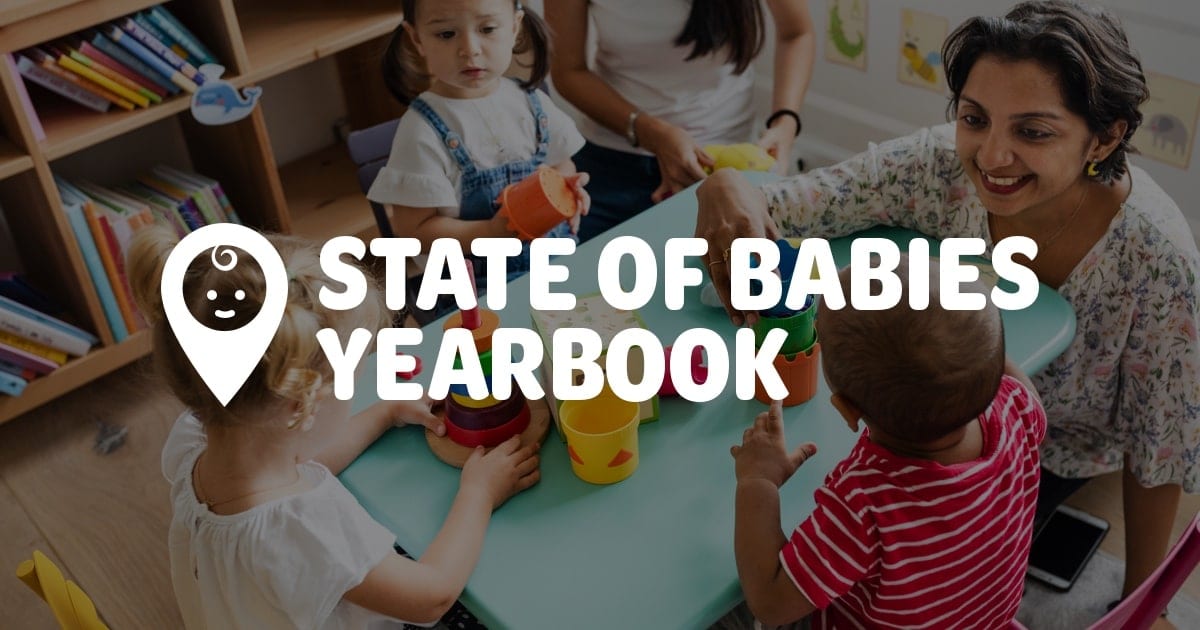 ZERO TO THREE released the State of Babies Yearbook: 2021, an in-depth report on how state and federal policies and the COVID-19 pandemic impact the lives of families and their young babies. Looking at every state and the District of Columbia, the report, supplemented by data from the Rapid Assessment of Pandemic Impact on Development Early Childhood (RAPID-EC) Household Survey, shows that even before the pandemic families with young children were vulnerable to crises. The pandemic has laid bare the disparities that have long existed in America and exacerbated the challenges facing babies, who have been hardest hit by the health crisis.
In comparing national and state-by-state data on the well-being of infants and toddlers, the report concludes that for the 12 million infants and toddlers in the United States, the state where they are born and live during their first three years makes a big difference in their chance for a strong start in life.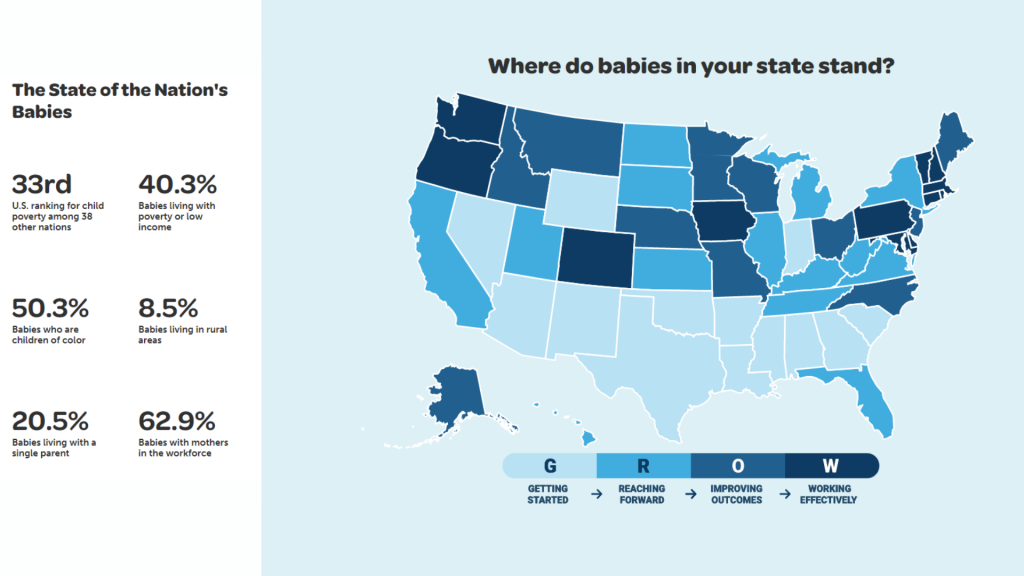 Key findings from the State of Babies Yearbook: 2021 include:
As many as 40 percent of infants and toddlers lived in low-income families (less than $54,000 for a family of four) before COVID-19, and nearly 19 percent of the nation's 11.5 million babies were living in outright poverty, with the percentages of babies in poverty highest among American Indian/Alaskan Native and Black infants and toddlers, at nearly double the national average.
Among families with young children, since the pandemic began, 42.2 percent have experienced a decrease in income, 33.9 percent experienced a decrease in employment, and 26.6 percent are unemployed, temporarily out of work, or furloughed.
As a result of COVID-19, 26 percent of families have reported high food insecurity. 53 percent of families with low income reported food insecurity, and Black and Latinx families were more likely to encounter food insecurity than the average family, at 35 and 34 percent respectively. Before the pandemic, Census data showed that more than 1 in 7 households with infants and toddlers had low or very low food insecurity.
The fallout of COVID-19 and its resulting economic shutdown have made child care's importance for child and family success clear. Pre-COVID, families and providers struggled with the precarious economics of child care, and the pandemic has intensified that struggle and left the system in disarray. Infant care remains too expensive for many families to afford, exceeding the cost of college tuition in more than half of states.
Read the full report from ZERO TO THREE here.
Subscribe to FFYF First Look
Every morning, FFYF reports on the latest child care & early learning news from across the country. Subscribe and take 5 minutes to know what's happening in early childhood education.