Fact Sheet: September 2021 National Poll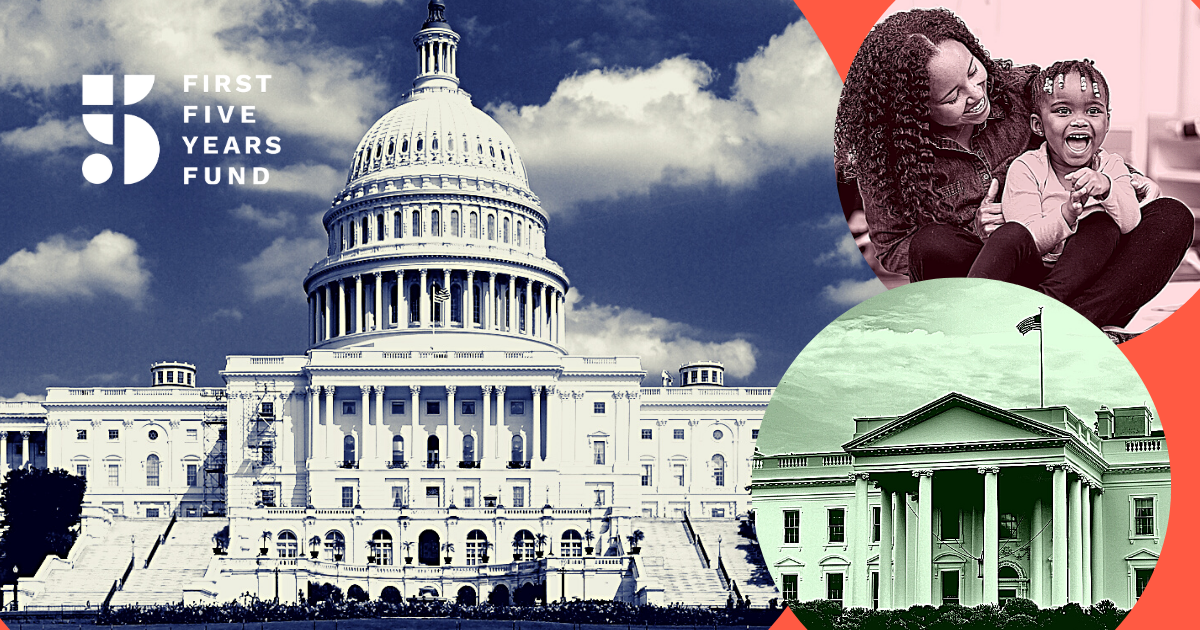 As Congress considers the Build Back Better Act, voters overwhelmingly support a significant, sustained investment in child care and preschool, which they view as a good investment of taxpayer dollars.
New national polling reveals a strong majority of voters, including suburban women, independents, and other voter groups whose votes are crucial in key elections, are supportive of the child care and preschool investments proposed in the Build Back Better Act. In fact, voters want their federal policymakers to prioritize child care and preschool this year, and support for these investments has inspired broader voter support for the legislation as a whole.
This presentation highlights key findings from a new nationwide voter survey commissioned by the First Five Years Fund and conducted by the bipartisan polling team of Hart Research and New Bridge Strategy in September 2021.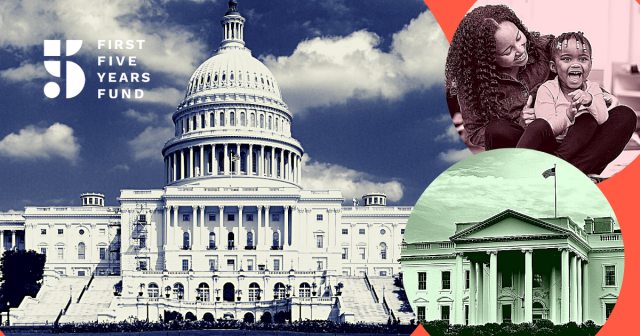 Key Findings
Voters firmly believe in the essential role of child care and preschool for families and the economy, and they recognize the need for federal investment in these programs.
81% of voters see child care and preschool as a good investment of taxpayer money—including 80% of independents and 66% of Republicans.
70% of voters believe federal funding is needed to ensure that parents have safe, reliable, high-quality care for their children while they work.
58% of voters support increasing federal funding for high-quality child care and preschool programs, including 61% of Hispanic voters and 58% of suburban women.
Voters want Congress to act quickly to ensure quality child care and preschool are affordable for families who need it, and they support the proposals under consideration on Capitol Hill.
Nearly 70% of voters say taking action to ensure working families have access to affordable, high-quality child care and early learning programs should be a priority this year.
When asked about the child care and preschool policies included in the Build Back Better Act:

More than three in four voters support these policies and believe they would benefit their community.
More than 70% of voters would like their members of Congress to work with President Biden to enact these policies.

In fact, 73% of voters support the Build Back Better Act as a whole, including 48% who strongly support it, 80% support the bipartisan infrastructure package, and 68% support passing both packages.

Notably, nearly two-thirds of all voters say they are more likely to support the budget reconciliation package if it includes provisions to make child care and preschool affordable for working families.
Voters recognize that a well-trained, adequately-compensated early education workforce is a key element of solving the child care crisis.
Nearly 70% of voters believe the best solution to the shortage of child care in America is to use public funding to ensure that child care is affordable for families and child care workers receive higher wages and benefits.
That's because 86% of voters support child care and preschool proposals that attract, retain, and support quality early childhood educators and caregivers by paying them better salaries and providing them with better career development opportunities.
Subscribe to FFYF First Look
Every morning, FFYF reports on the latest child care & early learning news from across the country. Subscribe and take 5 minutes to know what's happening in early childhood education.