Child Care Employment 12.4% Below Pre-Pandemic Levels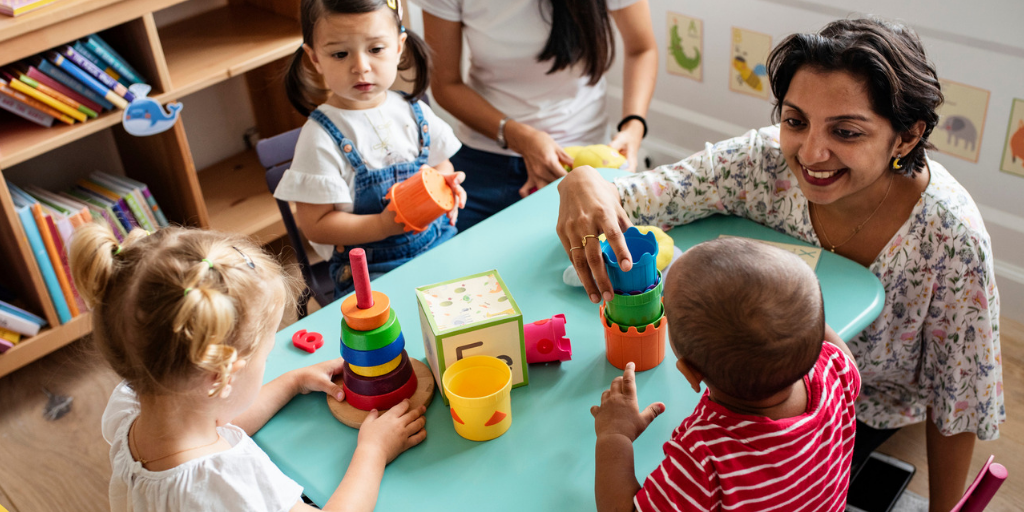 Despite January's strong jobs growth, child care employment remains 12.4% below pre-pandemic levels. Unlike other industries, the child care sector was experiencing difficulties with hiring and retaining workers long before the pandemic, making the strain this crisis put on the child care sector much more difficult to recover from. In comparison, overall employment is only 1.9% below pre-pandemic levels. 
What's Causing This 
Despite charging high prices that many families find impossible to afford, child care programs operate on razor-thin margins that prevent them from adequately compensating their workers.
As a result, child care workers earn near-poverty wages with almost no benefits and have limited career development opportunities.
BLS data find child care workers earning $12.24 per hour as of 2020, while the national average wage is $20.17 per hour.
Child care is a specialized, labor-intensive service to provide, but so long as they can earn more money working fewer hours at Target or Starbucks, America's child care market is headed for collapse.
A recent analysis shows one out of every three child care workers experienced food insecurity in 2020.
The Economic Implications
Child care providers across the country are reporting that they're having to turn down business because they don't have the staff to operate at full capacity.
26.8 million people — 16% of the U.S. workforce — rely on child care in order to do their jobs but the supply of quality child care has not kept up with the significant rise in demand over the years.
The lack of affordable and accessible child care resources creates barriers for parents to work, which is slowing overall economic recovery.
Since the 1990s, child care costs in the United States have grown at twice the rate of inflation.
A U.S. Chamber of Commerce Foundation report shows that states are losing out on upwards of $9.39 billion in economic activity each year due to breakdowns in the child care system forcing parents out of work.
Additionally, 40% of employers expressed concerns about employees not being able to return to work due to lack of child care arrangements.
Solving the Crisis 
The current state of the child care industry is fundamentally unsustainable for families, child care workers, and the American economy. Significant, sustained federal investment, like those included in the Build Back Better Act, that empowers the child care workforce and makes child care affordable to all families is desperately needed to reverse this crisis and save the industry.
Subscribe to FFYF First Look
Every morning, FFYF reports on the latest child care & early learning news from across the country. Subscribe and take 5 minutes to know what's happening in early childhood education.