ECE Apprenticeship Grants Are an Important Piece of Supporting Child Care Workforce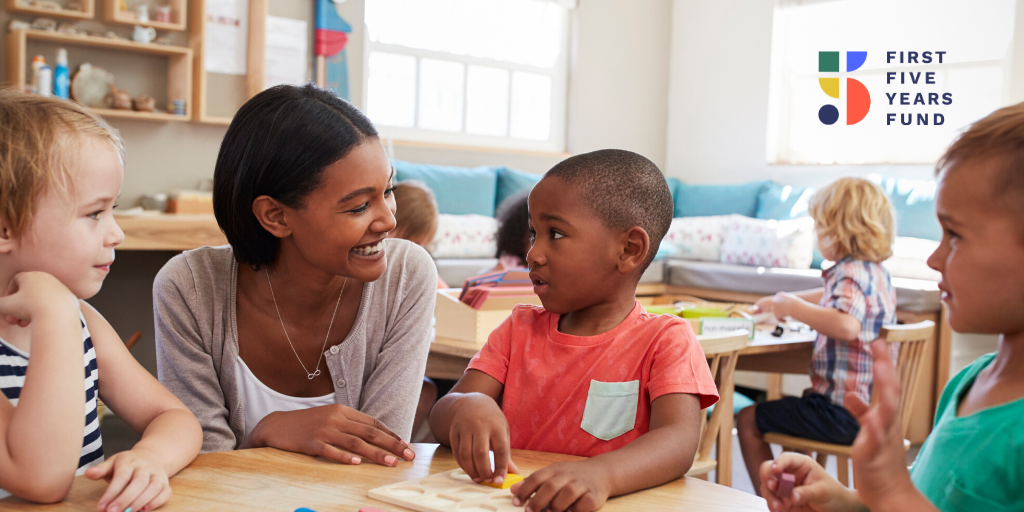 The Administration for Children and Families (ACF) recently highlighted a grant opportunity in support of early care and education (ECE) apprenticeships. The U.S. Department of Labor's (DOL) Apprenticeship Building America (ABA) Grant Program includes approximately $113 million in funding to expand and strengthen Registered Apprenticeship (RA) programs in priority, in-demand industries, including child care. The funding opportunity closes April 25, 2022. Amid unprecedented workforce shortages in the early learning sector, ECE apprenticeships offer a unique opportunity to grow the supply of well-qualified providers and educators, which are vital to providing quality early learning and care opportunities for children from birth through age five. 
Apprenticeships offer "earn as you learn" opportunities to individuals, while also allowing employers to improve the quality and effectiveness of their workforce. RAs are recognized by the DOL and provide paid on-the-job training and mentoring, as well as classroom-based education and instruction, culminating in a nationally recognized credential. The apprenticeship model overlays well with the early childhood delivery system, allowing new and existing ECE staff to pursue additional training while continuing to work with children.
ECE workforce shortages have been a persistent issue for many years. Like many sectors of our economy, the child care workforce was enormously impacted by the COVID-19 pandemic, but the child care sector has been slower to rebound. It is increasingly difficult to attract new workers into the field, as the work is physically demanding and requires deep knowledge of child development, yet often pays less than positions in retail or restaurants. There is no way to safely reduce the number of employees, and providers struggle to provide competitive wages and benefits. 
Given these dire circumstances, last fall ACF sent a Dear Colleague letter to Child Care and Development Block Grant (CCDBG) lead agencies, Head Start programs, and Preschool Development Grant Birth through Five (PDG B-5) grant recipients encouraging the investment of existing funds, including COVID-19 relief funding, in the ECE workforce. ACF continues to promote workforce strategies in its Workforce Wednesday series, and in highlighting the ABA grant program, ACF shared numerous workforce-related resources, including an overview of ECE apprenticeships and other apprenticeship resources. 
Congress has also recognized the potential role of ECE apprenticeships in addressing chronic workforce issues. First introduced in 2020, the bipartisan Early Educators Apprenticeship Act supports and expands states' efforts to establish ECE apprenticeships programs to address the growing need for qualified early educators. Additionally, FFYF has encouraged Congress to include ECE apprenticeships in efforts to reauthorize the National Apprenticeship Act.
To learn more about the ABA grant program, read the full funding opportunity announcement (FOA) here, watch the prospective applicant webinar, or review FAQs here. 
Subscribe to FFYF First Look
Every morning, FFYF reports on the latest child care & early learning news from across the country. Subscribe and take 5 minutes to know what's happening in early childhood education.