House Budget Committee Report Highlights Importance of Child Care for Women to Return to the Workforce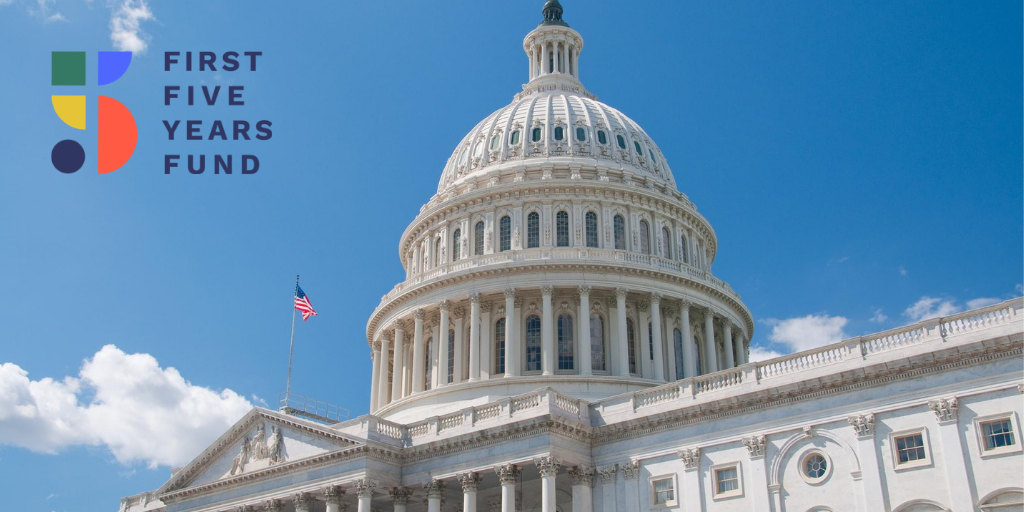 The House Committee on the Budget recently released a report discussing the disproportionate impact of the pandemic on women's labor force participation and the need for policies that support their return, including child care. The report reflects on key testimony and findings from the March 16 hearing titled "Ensuring Women Can Thrive in a Post-Pandemic Economy." The report shows that, despite modest rebounds, women's labor force participation rates are still well below historical highs, and policies such as high-quality affordable child care will allow more women to return to the workforce and strengthen the overall economy.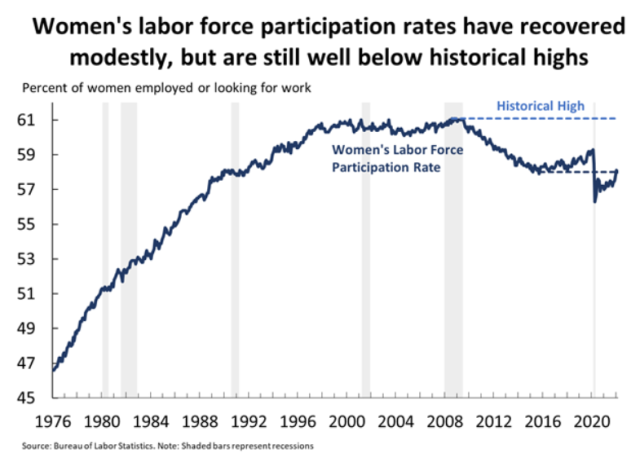 According to the report, the COVID-19 pandemic has put a strain on the economy as a whole, but women, in particular, have faced undue pressures as they have faced the most job loss and took on the lion's share of caregiving responsibilities as the supply of child care became even more scarce.
Key takeaways from the analysis and the committee hearing:
Even before the pandemic, women struggled with the high cost of child care. The pandemic made arrangements that were already tenuous for so many women unsustainable.
To fuel an inclusive recovery, increased access to affordable, high-quality child care will enable more women to return to work and achieve greater economic security while knowing their families are safe and cared for.
We need the participation of women to fuel our nation's productivity going forward. As explained by Dr. Stefania Albanesi, Economics Professor, University of Pittsburg, "While there may be many factors that contributed to the United States falling behind [in women's labor force participation], the economic research clearly points to family policies as the most important driver. Three policies in particular stand out: entitlements to paid parental leave, entitlements to flexible work schedules, and publicly provided child care."
Investments in child care have substantial multiplier effects that pay great dividends to society, including through enabling women to have greater workforce participation and reducing gender inequality in paid and unpaid work.
In his opening statement at the March 16 hearing, Budget Committee Chairman John Yarmuth said, "Our economy cannot afford to permanently lose 1.2 million workers, and women should not be forced to stay out of the workforce because we have failed to respond to very obvious unmet needs in our country. Congress must address these issues, or we will be left with a partial recovery, diminished productivity, and curbed economic growth for decades to come."
Finding and affording high-quality child care and early learning options shouldn't be the reason women choose not to work. Without question, child care is an integral pillar to supporting a robust and inclusive economy and children's long-term success. Our top priority must be building a stable early learning system that ensures every parent can find and afford quality child care and pre-K options that meet their needs – ensuring children, parents, and our economy can thrive.
Subscribe to FFYF First Look
Every morning, FFYF reports on the latest child care & early learning news from across the country. Subscribe and take 5 minutes to know what's happening in early childhood education.