The Necessity of MIECHV Reauthorization: Parents' Benefit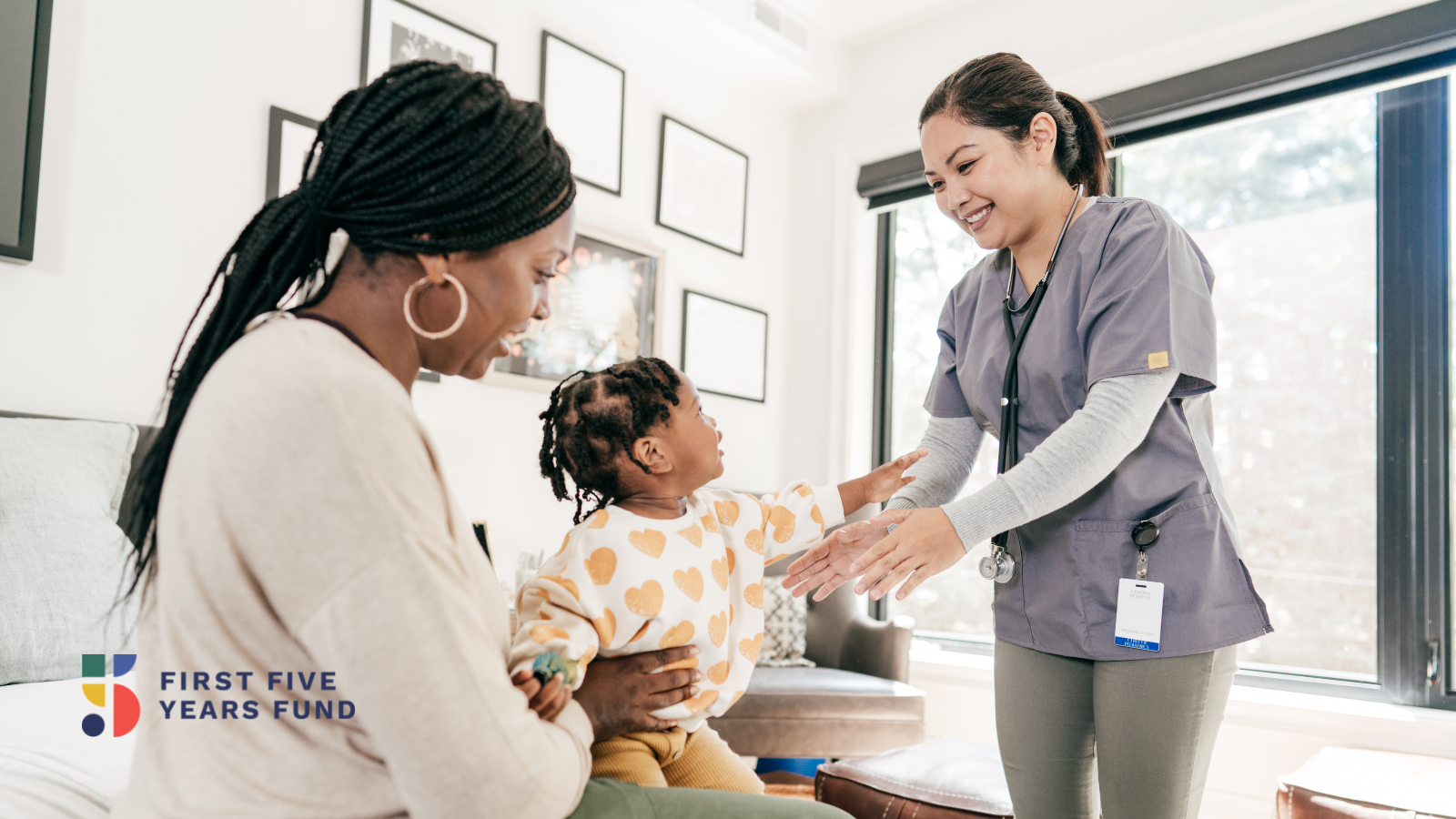 As the third part of FFYF's blog series on the importance of MIECHV reauthorization, this blog focuses on the many ways in which parents benefit from home visiting programs.
Home visitors and parents develop strong relationships, withhome visitors providing information on a variety of topics including breastfeeding, safe sleep, preventing unintended child injuries, and nutrition. They teach positive parenting skills like reading, playing, and praising good behavior, and connect families to other services and resources in their community. Becoming a parent, especially a first time parent, is daunting and overwhelming. The system of support that MIECHV provides is critical and it is impossible to overstate the impact that voluntary home visiting can have on a child and parent's life.
Combatting the Impact of ACEs
In addition to providing educational and emotional support to parents, current evidence suggests that the screenings and accompanying services provided during home visitation can improve parental health. For example, home visitors can screen for adverse childhood experiences (ACEs) as well as intimate partner violence (IPV) among parents. Both can help improve overall parent mental health and family functioning. Research shows that parents who have experienced adverse childhood experiences (ACEs) may unintentionally cause generational trauma to continue by emulating the parenting they experienced. Targeted services to help break this cycle are critical.
In addition to the mental health tolls, parents may also be experiencing health implications due to their ACEs. Parents who have experienced ACEs are more likely to struggle with substance abuse, depression, and anxiety, all of which are also linked to the well-being of their child. This may cause instability within the home and inhibit parents from bonding or being able to provide for their child as they'd like . Lastly, screening for intimate partner violence during home visiting can prove life-saving for both the injured partner and child. Given this, MIECHV presents an opportunity to utilize home visiting as a health intervention for both parents and children.
Tool for Prevention
Just as children who receive home visiting services have been found to be less involved in the criminal justice system later in life, studies have found that home visiting also reduced involvement within the justice system among parents. According to a longitudinal study analyzing results from the Nurse-Family Partnership (NFP), a MIECHV-funded home visiting program, mothers in the control group (i.e. those not participating in NFP) had three times as many convictions as mothers who participated 15 years later.
Building for the Future
Studies have shown that MIECHV plays a critical role in providing information and supports for parents to help them set goals for their future, continue their education, and find employment and child care solutions. MIECHV supports the overall health and wellbeing of parents, which in turn also helps raise children who are physically, emotionally, and socially ready to succeed.
Subscribe to FFYF First Look
Every morning, FFYF reports on the latest child care & early learning news from across the country. Subscribe and take 5 minutes to know what's happening in early childhood education.