Reports Highlight the Critical Role of Early Head Start-Child Care Partnerships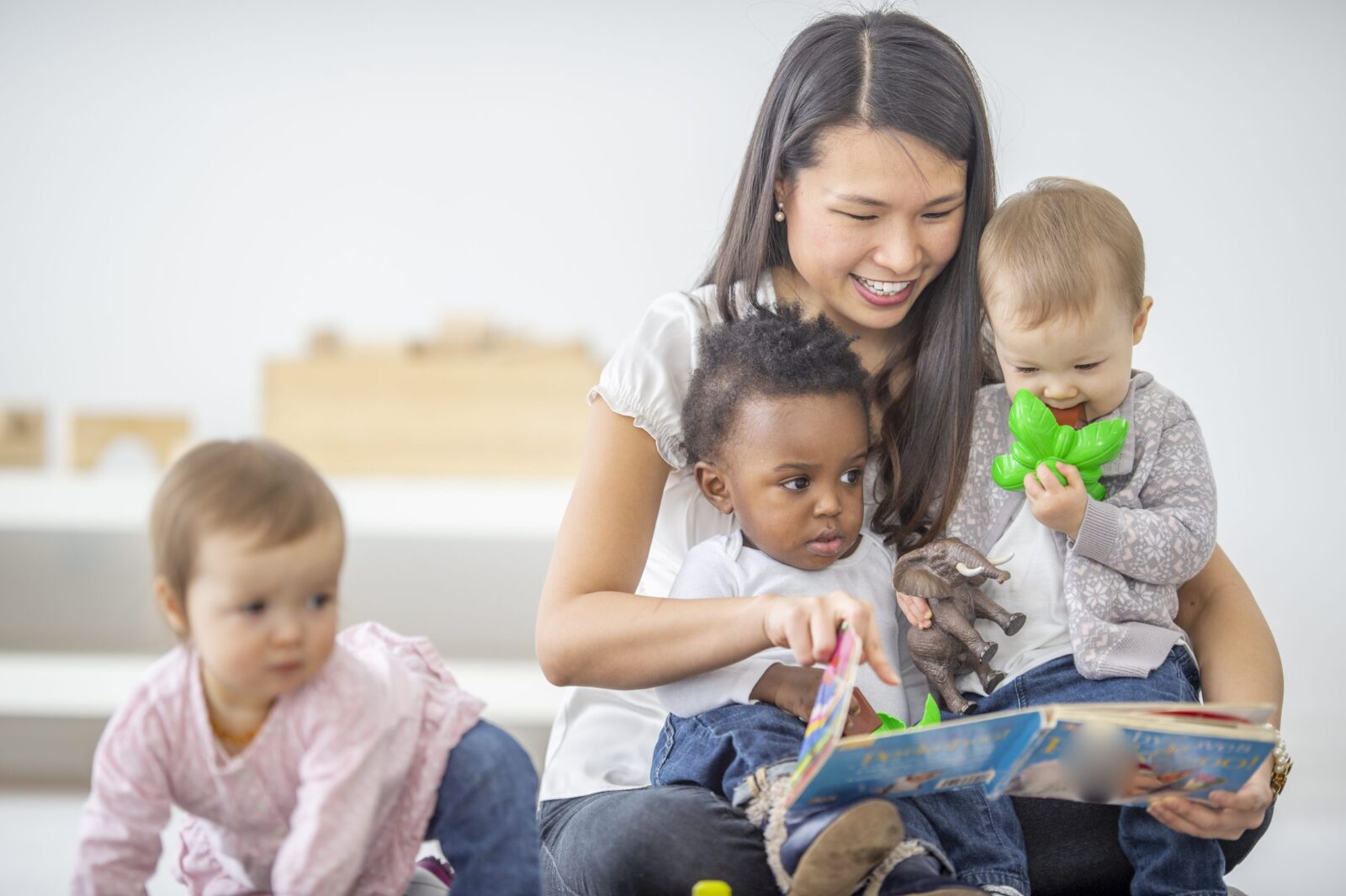 The Bipartisan Policy Center (BPC), in partnership with the Children's Equity Project and Start Early, recently released a set of briefs highlighting the promising work of Early Head Start-Child Care Partnerships (EHS-CCPs). The series particularly focuses on EHS-CCPs role in pandemic recovery, workforce stabilization, and expanded access to comprehensive services.
Launched in 2014 to bring the holistic Early Head Start model into more center- and home-based child care settings, EHS-CCPs help to increase access to high-quality care for infants and toddlers. By helping child care programs to meet the quality Early Head Start standards, EHS-CCPs play a critical role in raising the quality of care and education by supporting teacher training and education, increasing access to developmental and behavioral screenings as well as infant and early childhood mental health supports, connecting families to comprehensive services, and more. As well as serving children directly enrolled in the program, EHS-CCPs also support additional children through program-wide improvements such as teacher professional development and facilities improvements.
However, despite the model's innovation and impact, EHS-CCPs have yet to reach their full potential due to limited federal funding. According to BPC, only 32,000 infants and toddlers received high-quality services through EHS-CCPs in 2021, which is a small fraction of the more than 1.3 million children who benefited from a child care subsidy during the same period of time.
Read the briefs, along with descriptions from BPC below:
This brief provides concrete ways states can expand EHS-CCPs including by:
Becoming EHS-CCP grantees
Investing unused pandemic response funds on establishing EHS-CCPs
Targeting CCDF quality funds to support sustained investment in quality improvement efforts aligned with the Head Start model through expansion of the EHS-CCPs
Directing Preschool Development Birth to Five grant funding toward building and expanding EHS-CCPs
This brief provides states with a roadmap to invest in and implement EHS-CCP for the purposes of expanding access to holistic, high-quality infant and toddler care for more children.
This brief revisits five EHS-CCP grantees from the 2019 brief and highlights five additional grantees to explore challenges and successes, specifically during the pandemic. This report showcases highlights of partnership funding in several communities, draws lessons learned, and makes recommendations for expanding EHS-CCP.
Subscribe to FFYF First Look
Every morning, FFYF reports on the latest child care & early learning news from across the country. Subscribe and take 5 minutes to know what's happening in early childhood education.