BPC Releases Policy Recommendations for State Child Care Funding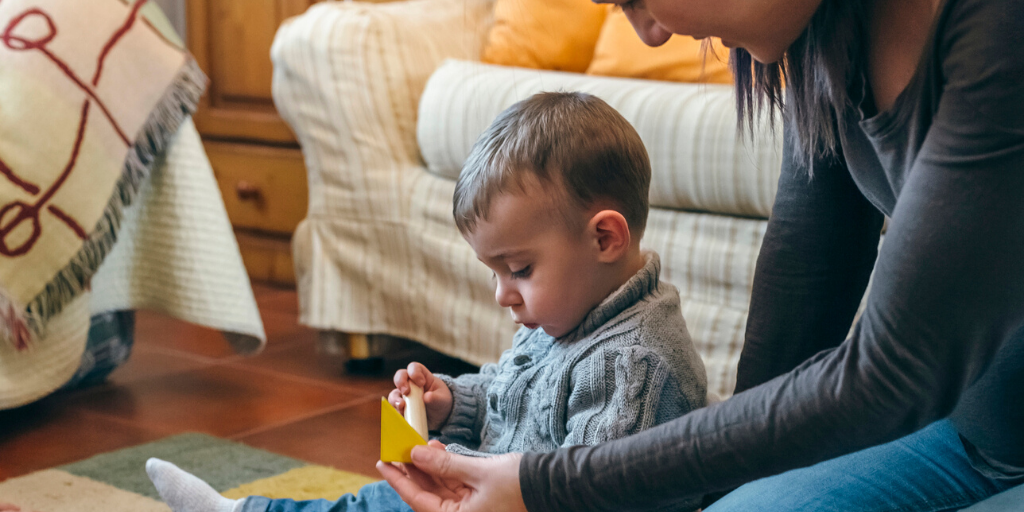 Serving small groups in a trusted setting, home-based child care may be a preferable option for millions of families concerned about their children's exposure to COVID-19 in the coming months. This makes it critical for states to invest in child care providers who operate within their homes as we deal with these uncertain times.
The Bipartisan Policy Center recently released policy recommendations for state policymakers to use federal child care funding designated through the CARES Act to support home-based child care providers as we recover from this health and economic crisis. Caring for more than 3 million children, home-based providers are a critical component of our child care system, and ensuring this option is available to families is essential as they return to work. According to a recent poll by the National Association for the Education of Young Children (NAEYC), 43 percent of home-based care providers are no longer charging parents, and the same number citing paying themselves or employees as their greatest concern during the crisis.
The following proposals were released by the Bipartisan Policy Center to guide elected leaders as they address child care concerns in their states:
Health and Safety
As many industries face mandated closures, in some states home-based child care providers were allowed to remain open while larger child care centers were closed. This divided approach has created confusion for families and care programs alike. Home-based care programs should be included in any policy decisions that impact the child care industry to ensure healthy and safety guidelines are properly communicated across all providers.
The federal Child Care and Development Block Grant Act of 2014 mandated health and safety requirements for both licensed and licensed-exempt providers in order to participate in subsidized child care programs. As states expand their pool of available child care to serve the children of essential workers, emphasizing health and safety is not only critical for our children, it will ensure best practice in regulatory enforcement across all child care provider types and build parental expectation for health and safety practices regardless of their program preference in the future.
Stabilize Payment Practices
Home-based child care providers are stepping up to support essential workers during this crisis, and it is critical that they receive financial support that allows them to continue serving their communities. Home-based child care is reimbursed at a lower rate in nearly every state for subsidized child care, even while they often work longer hours and are the only option for non-traditional hour child care. States can address this disparity through two approaches – contracts and enhanced payment rates.
Contracts for publicly subsidized child care guarantee a steady payment amount, even as attendance shifts due to the coronavirus crisis. Enhanced payment rates, such as those implemented by North Carolina and Illinois, recognize child care providers as frontline workers, similar to other professions that have offered hazard pay to ensure services continue functioning. These programs support continuously functioning home-based care providers and ensure comprehensive services, such as mental and behavioral health care, may increase due to children's experiences during this health crisis.
Business Partnerships Open Supply Pipelines
Every essential industry has struggled to find masks, gloves, and cleaning supplies that would allow them to continue safely serving their communities. With these necessities on short supply, home-based care programs are struggling to maintain healthy spaces for the children for whom they care. In order to keep home-based programs healthy and well-supplied, states can tap into new resources through partnerships in the business community.
In Colorado, a Federal Emergency Management Agency grant was used to purchase baby wipes, diapers, and formula and included an additional request for necessary healthcare items, including thermometers and cleaning supplies. Across the state, Invest in Children, a nonprofit of business leaders in support of early childhood, helped organize donations from member organizations to provide supplies to those essential businesses with immediate needs. Bringing business to the table like this will help private partners both support scalable solutions to meet immediate needs and grow business leaders' recognition of the essential place of home-based child care in the child care ecosystem.
Read the full report from the Bipartisan Policy Center and their policy proposals online here.
Subscribe to FFYF First Look
Every morning, FFYF reports on the latest child care & early learning news from across the country. Subscribe and take 5 minutes to know what's happening in early childhood education.