Governors From Across The Nation Highlight The Critical Need For Child Care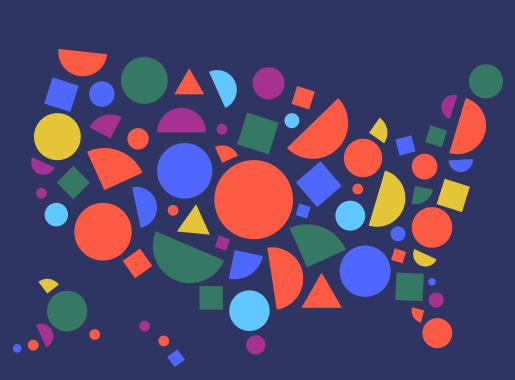 Each year, governors from all 50 states deliver a State of the State address to members of their state legislature outlining their policy priorities for the year. As we look forward to President Biden's human infrastructure package and his first address to a joint session of Congress, there is one issue that has been a top priority for Democratic and Republican governors across the country: early childhood education and care.
Child care providers across the country faced the harsh reality of lower enrollment and higher costs due to the pandemic, leading many to shut their doors permanently. Even before the pandemic, the industry was already struggling—the pandemic exacerbated longstanding child care challenges for families and providers alike. After crucial investments to stabilize the industry through the pandemic, it is essential that we build up a system of care that ensures every family can find and afford quality options that meet their needs.
Governors across the country put forward their vision of how their state can rebuild from the pandemic. FFYF compiled and analyzed all of the transcripts and found that many governors devoted sizable sections of their addresses to child care and early learning, underscoring that they value the pivotal role of the industry in our recovery. Overall, FFYF found nearly two-thirds of the governors on both sides of the aisle mentioned early learning and care as part of their addresses – an increase of 12% since 2019. Two-thirds of those governors specifically mentioned early childhood education as a budget or legislative priority: some detailed their plans to provide financial support to child care providers while others stressed the importance of affordable child care for working families. Regardless of state, political leaning, or geographical location, our governors understand the importance of investing in child care and early childhood education.
Here's what governors from across the union are saying about the importance of child care:
Gov. Phil Murphy (D-NJ): "As COVID-19 raged, we made child care more affordable for countless families – especially our essential workers who faced the impossible task of serving their community in a time of crisis while caring for their children. But, in truth, this wasn't a new problem. Working families needed help in covering the costs of child care before the pandemic, and they will continue to need support after.
Let's be very clear, even in 2021, these burdens too often fall on women. When schools and work are both remote, it is women who bear the uneven load of providing child care, continuing to perform in the workplace, and managing immeasurable other demands, both seen and unseen. I see this tug of war again and again –mothers struggling to be fully present at work and as parents. This is one fundamental reason why we created our state's child and dependent-care tax credit three years ago.
We cannot afford to miss out on the contributions of half our population. Harnessing the full economic power of all of our people requires providing real affordable options for child care that work for all families. We remain committed to easing the burden of working parents, especially moms, and creating an even more robust child-care support system."
Gov. Kay Ivey (R-AL): "Moving forward, we will continue to emphasize what we know works – a focus on our nationally recognized Pre-K program."
Gov. John Carney (D-DE): "One of the best ways to help these students is to support them before they even start school. That's why we'll also double funding for the Early Childhood Assistance Program in future years. This will expand access to high-quality early education programs for disadvantaged children."
Gov. Michael Parson (R-MO): "I have said many times that our children are the workforce of tomorrow … and if we are to truly make a difference in their lives, it starts with early childhood development."
Gov. J.B. Pritzker (D-IL): "In short: even absent necessary federal action, Illinois gave our all to keeping an entire industry alive – an industry that has the power to make or break women's participation in the workforce – in a way that other states failed to do."
Gov. Henry McMaster (R-SC): "We know: to change the path of a child's future, to enhance the prosperity of our economy, to maximize the success of our state, we must make sure that every student is ready to learn when he or she enters the classroom."
Gov. John Bel Edwards (D-LA): "Another priority for additional funding is Early Childhood Education. I know that many legislators share this goal."
Gov. Mark Gordon (R-WY): " There is also important work to be done for our earliest learners and the current early childhood structure as well. We have studied this for over a decade."
Gov. Jay Inslee (D-WA): "And we're going to keep at some of the glaring disparities in our education system. We're going to continue expanding early childhood education. We will not go backwards."
The overwhelming majority of governors (90%) also underscored their success in or plans to reopen public schools. Those efforts are essential to supporting working parents with children over five, but more needs to be done to support the parents of younger children. Child care is an important, bipartisan priority across the country. And to ensure parents can get back to work – supporting a speedy and effective recovery – states and the federal government need to provide the child care industry the support they need to rebuild sustainably.
Subscribe to FFYF First Look
Every morning, FFYF reports on the latest child care & early learning news from across the country. Subscribe and take 5 minutes to know what's happening in early childhood education.