Moody's Report: "Especially Strong Employment Effects" from Federal Support for Child Care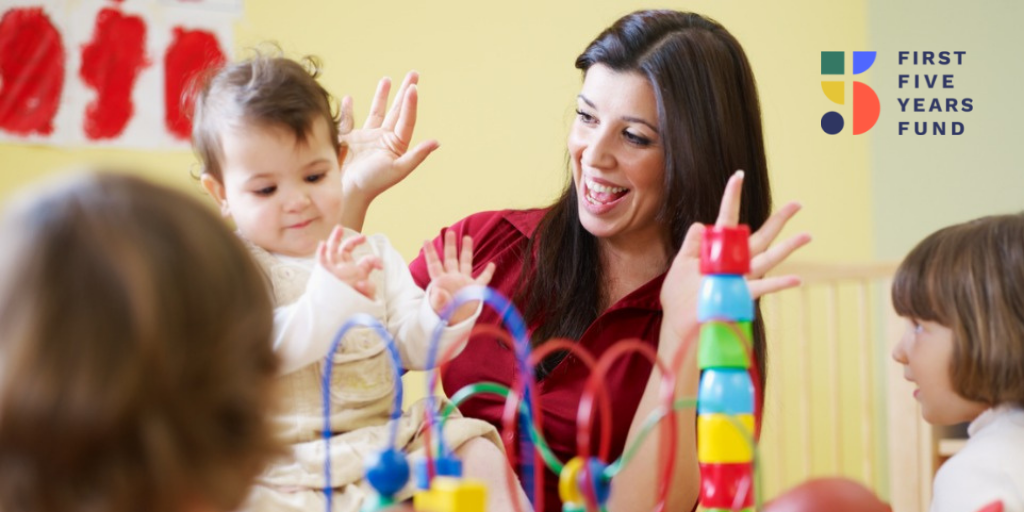 Recently, Bank Street Education Center (Bank Street) released a guide and interactive cost calculator to help states, cities, and communities understand the design and cost considerations associated with establishing high-quality residency or apprenticeship programs for early childhood educators. Residency and apprenticeship programs provide early educators with coursework to earn degrees, along with providing critical skills and on-the-job experience. The guide, Designing Early Childhood Educator Residency/Apprenticeship Programs: A Guide to Estimating Costs, provides a recommended design that seeks to improve compensation and deepen educator expertise, as well as improve the pipeline of new educators entering the field to ensure a system that works for educators, families, and children. The guide also includes recommendations for phase-in, scaling, and related cost considerations, including ways to offset ongoing costs. 
According to the guide, key design principles for effective early educator residency or apprenticeship models include:
Placement in high-quality settings poised to serve as effective learning environments for residents or apprentices;
Intensive and sustained coaching to translate theory and research into practice;
Opportunities to reflect and learn alongside other residents in advisory or cohort groups; 
Accessible coursework delivered in a blended format (online and in person); 
Coursework tailored to the needs of the early educator and child care workforce using a competency-based approach;
Scholarships to cover all costs of participation; and
Sustained financial incentives during and after completion of the program that puts early educators and child care workers on a path to pay parity with similarly-credentialed elementary educators.
The interactive cost calculator tool generates per-educator cost estimates for both new-to-the-field and existing educators based on data from your state, city, or community.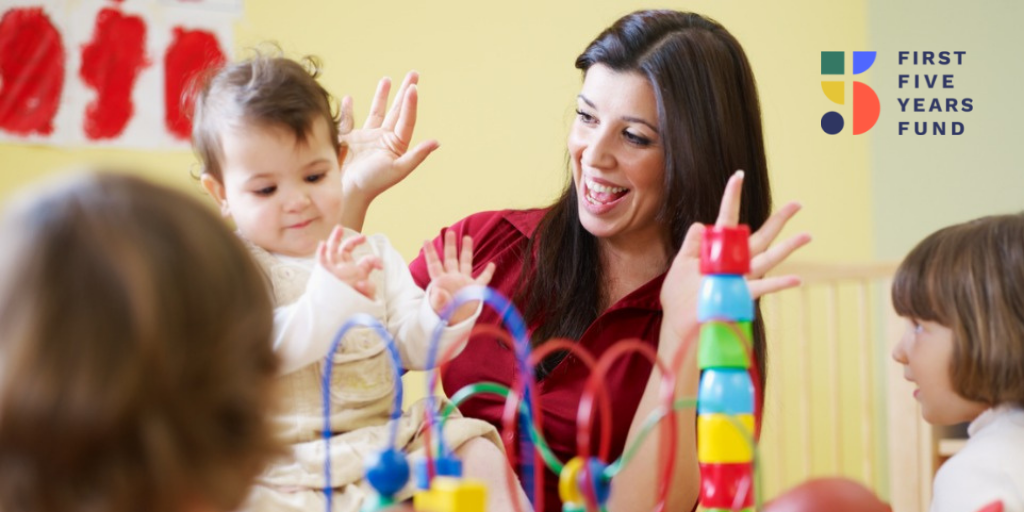 These resources come at a critical time as the Bureau of Labor Statistics projects that 160,200 openings for child care workers will become available each year for the next decade. Additionally, according to Bank Street, ⅔ of America's youngest children attend child care, yet less than 10% of child care is considered to be high quality. Apprenticeship programs can play a transformational role in increasing the number of educators, as well as the quality of the early educator workforce, and will produce far-reaching positive benefits to children and their families. However, because many early learning and care providers are small businesses or nonprofits that often lack the capacity or resources necessary to sponsor an apprenticeship program, early educator apprenticeships require dedicated funding and support services to fully take root and bear fruit. Consequently, increased federal support, including dedicated funding for apprenticeships, is essential to support the field going forward and ensure that early childhood workers have equitable access to education, learning experiences, and professional development. 
Lawmakers agree. The bipartisan Early Educators Apprenticeship Act would support and expand states' efforts to establish apprenticeship programs by creating a three-year grant program to develop, administer, and evaluate a program that provides early educators with the knowledge and skills required to deliver high-quality early learning and care to our nation's youngest learners.
Find more information by accessing the guide and interactive cost calculator. To learn more about the transformational impacts of early educator apprenticeship programs, read Bank Street's Realizing the Promise of Early Educator Apprenticeships.
Subscribe to FFYF First Look
Every morning, FFYF reports on the latest child care & early learning news from across the country. Subscribe and take 5 minutes to know what's happening in early childhood education.