Child Care Aware of America Shares Fall Update on How States are Spending Federal Relief Funds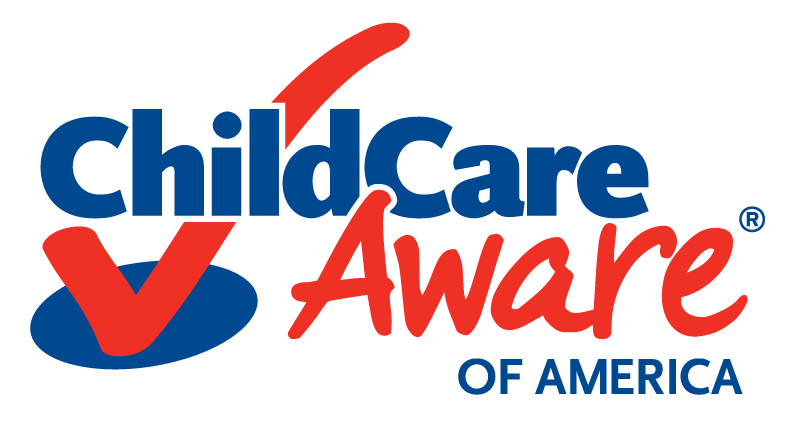 Recently, Child Care Aware of America released, "Federal Relief Funds: State Progress, Fall 2021," an update on how states are using American Rescue Plan (ARP) Act funds as of October 2021. The ARP Act allocates a total of $39 billion in child care relief funding to states. $24 billion must be spent in the form of stabilization grants to help existing programs remain open or reopen. The remaining $15 billion in supplemental Child Care and Development Fund (CCDF) can be used to support a variety of activities under the Child Care & Development Block Grant (CCDBG) Act, including "raising eligibility thresholds, increasing compensation and benefits for providers, improving provider payment policies, and eliminating family copays."
While some states have announced both streams of ARP Act funding, others have only announced one stream. Less than 15 states have not announced how they plan to use either stream of ARP Act funds, yet this may be due to the fact that state legislatures are required to approve federal funding spending but many legislative sessions are adjourned until January 2022. Click here to see the regularly updated stabilization grant map with information on the availability of applications by state.
Since the summer update, significant progress has been made as 32 states and one territory have uploaded a stabilization grant funding application, representing an additional 21 states submitting an application since mid-August. Many are utilizing best practices and child care resource and referral agencies (CCR&R's) to ensure an equitable, efficient, and transparent grant process. Some highlights from states include:
Many states are prioritizing under-served populations.

Hawaii, Louisiana, and North Dakota are providing additional support for under-served communities, such as infants and toddlers, children needing care during nontraditional hours, and children who speak English as a second language. Along similar lines, states such as Louisiana, North Carolina, and Tennessee are prioritizing equity and using the Social Vulnerability Index to help determine award amounts.

Many states are increasing application accessibility.

According to Child Care Aware of America, most states are making applications available in multiple languages. Hawaii is allowing providers to apply for stabilization grants via mobile devices, and Oklahoma is allowing them to be submitted by paper or online.

Many states are prioritizing efficient grant application and distribution.

While Hawaii, New Mexico, and New York are distributing funds through direct deposits, Illinois is increasing ease by allowing programs that already received previous stabilization grants to renew through an easy opt-in process.
Additionally, since the summer update, in an effort to increase the number of participating families, more states have announced their plan to use ARP Act funds to expand eligibility for subsidies. Following states such as Nebraska and New Mexico that submitted their plans to expand eligibility thresholds by mid-August, Georgia and Michigan also recently submitted plans to increase income eligibility thresholds. Georgia announced the state will increase the threshold from 50% to 85% of State Median Income (SMI) – the highest income threshold allowed under current law- while Michigan will increase subsidy eligibility from 150% to 185% of Federal Poverty Level (FPL) through 2023. Additionally, Kansas, Michigan, New Jersey, Oregon, and Pennsylvania have all made announcements that they will use funds to significantly reduce or eliminate family copayments.
In addition to expanding eligibility, states have announced a variety of other planned uses of funds, including increasing provider reimbursement rates and child care workforce compensation. Tennessee is increasing provider reimbursement rates by 10% across all program types, Michigan will increase rates by 30% through 2021, Minnesota plans to increase rates from the 25th to the 40th percentile for infants and toddlers and the 30th percentile for preschool and school-age programs, and Pennsylvania is increasing rates from the 40th to the 60th percentile.
In order to support the child care workforce through increased compensation, Illinois established a Child Care Workforce Bonus program, where providers can apply to receive bonuses up to $1,000. Other states have similar plans as Georgia announced it will provide two additional payments of $1,000 to all eligible providers, while New Jersey is going to give $1,000 bonuses this winter. To support the workforce and help with retention, Michigan is using funds to continue mental health consultation for child care providers through 2023, and Minnesota is funding job skill training, career counseling, and higher education scholarships, among other programs to support the child care workforce.
Given the first deadline for states to obligate funds for the stabilization grants is in less than a year, on September 30, 2022, and then the deadline for obligating CCDBG funds is on September 30, 2023, continued monitoring of state progress is essential to ensure funds are distributed efficiently, transparently, and equitably.
Subscribe to FFYF First Look
Every morning, FFYF reports on the latest child care & early learning news from across the country. Subscribe and take 5 minutes to know what's happening in early childhood education.