Survey Data Confirm that Child Care Sector Continues to Crumble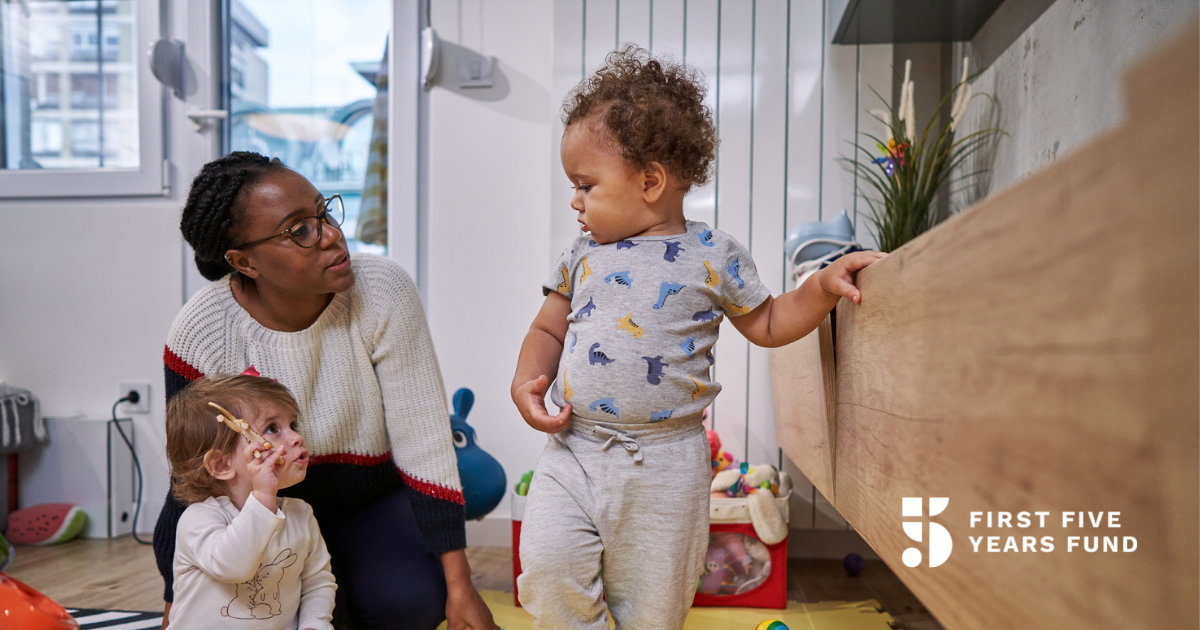 While many aspects of life have returned to normal, or close to it, the child care sector continues to be in peril, according to the December 2022 fact sheet with the most recent RAPID-EC survey data. RAPID-EC (Rapid Assessment of Pandemic Impact on Development-Early Childhood) is a nationally representative survey that the Center on Early Childhood at Stanford University has been conducting monthly since April 2020 to understand how the pandemic is impacting the families with young children. Each month, 1,000 parents and child care providers are asked questions relating to their well-being, economic hardship, child care, and health care. 
The data shared in Overdue: A New Child Care System That Supports Children, Families and Providers find that child care challenges persist for both parents and providers. Our economy relies on parents' ability to access reliable child care, and yet almost three years since the start of the pandemic, parents are still struggling to find child care and continuing to experience child care disruptions. 
RAPID-EC finds that consistently from January to October of 2022, over 75% of parents looking for child care had difficulty finding center-based, home-based, or other types of care. High costs, limited slots, and care that fails to align with parents' needs in terms of location or hours could be to blame. Additionally, the majority of parents using child care during this time said that disruptions in care were impacting their work. An overwhelming 85% of parents surveyed in October reported disruptions, which can be caused by permanent or temporary program closures, staffing shortages, COVID-related sick policies, among other reasons.
While the field has historically experienced high turnover because of low compensation, programs have been experiencing unprecedented staff shortages over the last year. According to the Bureau of Labor Statistics, there are 79,600 fewer child care workers than there were before the pandemic. A recent New York Times article called it a "national exodus from the child-care profession." RAPID-EC found that "Over three-quarters of center-based providers and over two-thirds of home-based providers have reported difficulty in recruiting and retaining staff."
There are very limited options available to help solve this problem. Child care workers earn poverty-level wages and programs don't have the resources to pay employees more. Programs are losing talented staff to retail and other industries that offer higher compensation, less demanding work, or both. It's dire enough that between 26% and 32% of providers surveyed each month from January to October 2022 said that they have considered leaving the field. High staff turnover impacts programs' ability to stay open and the quality of care that children receive.
It's no surprise that provider well-being is suffering. They reported high levels of stress, anxiety, and depression in the survey. In fact, more than 70% of providers said they felt burned out "often" or "always".  The authors call for establishing "better systemic resources to ensure that providers are adequately compensated, supported, and able to provide high-quality care to children."
RAPID-EC data make clear that the situation remains dire for families and providers; they both need more support. The pandemic added stress to an already fragile child care system. And while federal support through COVID relief funding has kept many providers afloat, these temporary funds are set to expire in September 2024, with states facing a potential fiscal cliff of $48 billion. The recently passed FY2023 omnibus spending package included much needed increases in funding for early learning programs, but not nearly enough to stabilize the sector. To improve program quality, support the early childhood workforce, and increase accessibility for parents, prolonged federal investment is needed.
Subscribe to FFYF First Look
Every morning, FFYF reports on the latest child care & early learning news from across the country. Subscribe and take 5 minutes to know what's happening in early childhood education.