Six Jurisdictions Can Now Apply for Renewal Funds for PDG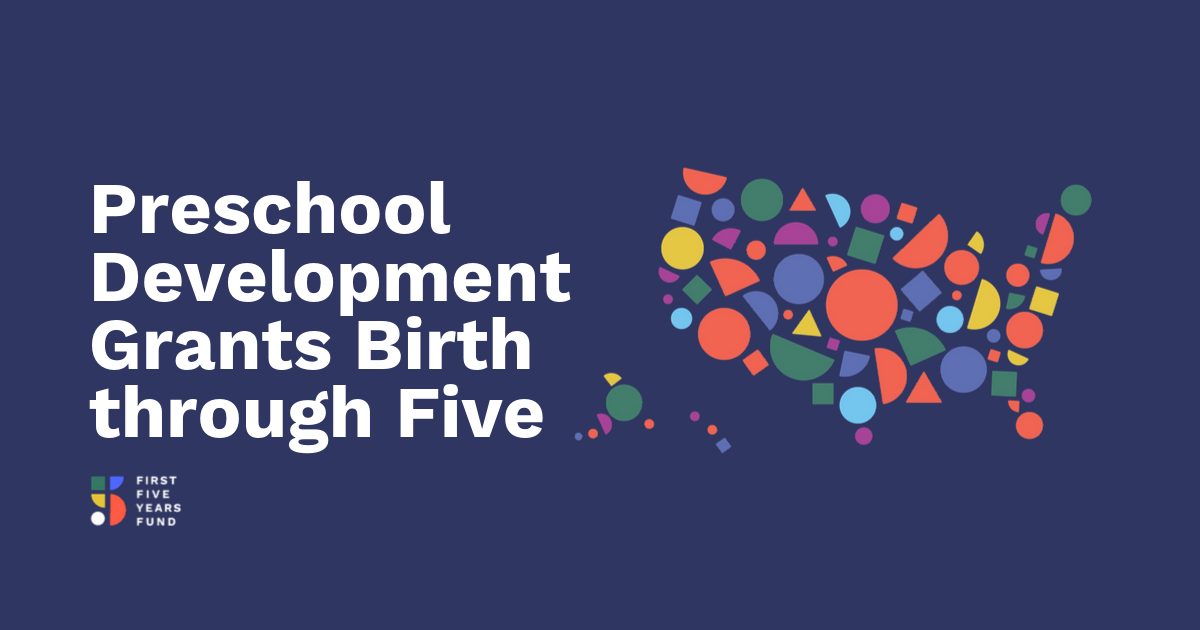 The Administration for Children and Families (ACF), in coordination with the Department of Education, released a new funding opportunity announcement (FOA) for the Preschool Development Grants Birth through Five (PDG B-5) program. This announcement allows the six jurisdictions that received initial funding in December 2019 to apply for grants to implement their plans.
Renewal awards are meant to build on the work that states accomplished during year one of their grants, and will assist states in the coordination of their existing early childhood services and funding streams in order to serve more children effectively in the mixed delivery system. The eligible entities to apply for this renewal funding include: Idaho, Wisconsin, Wyoming, Guam, the Commonwealth of the Northern Mariana Islands, and Puerto Rico. Currently, 23 states already have implementation grant funding.
In December 2015, PDGs were authorized as part of the bipartisan Every Student Succeeds Act (ESSA). The grants demonstrate a deliberate effort to foster connections across early learning programs and between early learning and K-12 education systems within states. The goal of PDG B-5 is to help states: maximize parental choice, improve transitions within early learning and care programs, and improve the overall quality of programs within each state.
The renewal grant FOA maintains an emphasis on stakeholder engagement and empowering an effective mixed-delivery early learning system to meet the needs of the most vulnerable children and families. The FOA for the renewal grants requires states to update their strategic plan at least once during the renewal period and evaluate program performance.
Applications are due by November 17, 2020 and awards will be made by December 31, 2020. ACF estimates making awards totaling up to $36,000,000, with awards ranging from $500,000 to $10,000,000.
To learn more about Preschool Development Grants Birth through Five visit our website. You can view more information about the FOA here.
Subscribe to FFYF First Look
Every morning, FFYF reports on the latest child care & early learning news from across the country. Subscribe and take 5 minutes to know what's happening in early childhood education.