GAO Report: Federal Child Care Subsidies Reach Fraction of Eligible Kids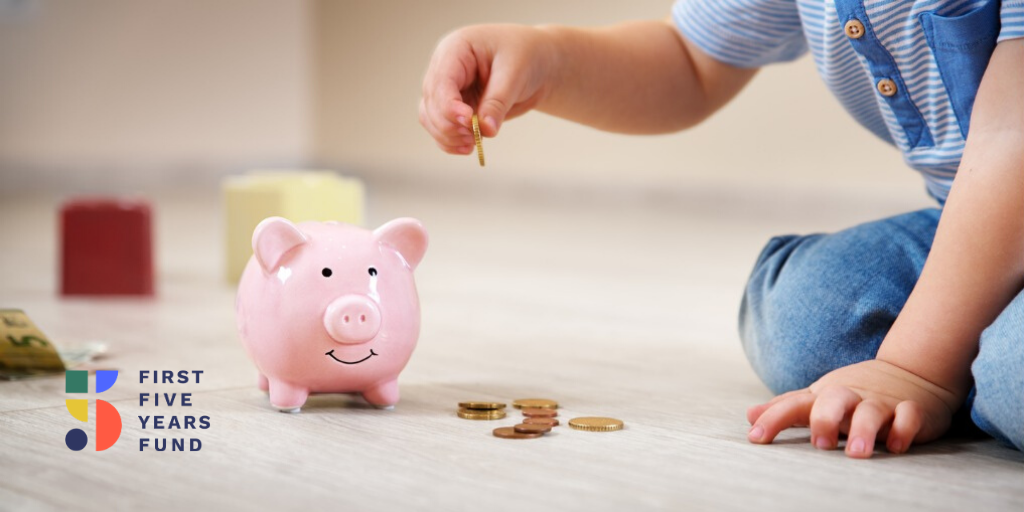 Last week, GAO published a new report on the state of federal child care subsidies. Using FY 2019 data as well as recently conducted interviews with state administrators and child care experts, GAO set out to better understand how the Child Care and Development Fund (CCDF) functions and how states have used federal child care dollars to support providers and families during the COVID-19 pandemic. Child Care: Subsidy Eligibility and Use in Fiscal Year 2019 and State Program Changes During the Pandemic confirmed that the vast majority of eligible children do not receive subsidies and that the child care system experienced unprecedented challenges during the pandemic that continue today.
CCDF, which includes the Child Care and Development Block Grant (CCDBG), is the main source of federal support for child care. CCDF funds flow to states and provide child care subsidies for low-income families so that parents can work or further their education. An analysis of FY 2019 data from The Department of Health and Human Services (HHS) found that even though approximately 12.5 million children are eligible for subsidies based on federal guidelines and 8.7 million are eligible based on state guidelines, only about 2 million children actually received them in 2019. That's only 16% of children eligible under federal rules.
The report explains that many eligible families are unable to access subsidized child care because of a fundamental supply and demand challenge. The demand for child care far exceeds supply—with limited funds, states have to make difficult decisions about which families to serve with inadequate supply. As a result, states often set income eligibility lower than the federal government and prioritize certain populations. Some states have long waiting lists to manage caseloads of unmet need.

On the demand side, GAO found that eligible families have trouble accessing subsidies for a host of reasons. Some find it too difficult to apply or might not know that they are eligible. For others, the providers accepting subsidies do not align with their child care needs. Low reimbursement rates and administrative costs discourage many providers from participating in the subsidy system at all, leading to limited options for parents. Some eligible families forgo subsidies because the copayment is prohibitive. In fact, HHS found that in five states, families on average paid more than 7% of their income on their copayment in FY 2019, exceeding the benchmark for what is considered affordable.
GAO's findings reinforce that insufficient funding constrains efforts to provide low-income families with access to high-quality, affordable child care. Instead, families in need are left out of the system and those that do participate may have limited quality options. When reimbursement rates fail to cover the true cost of care, providers, early childhood educators, and families suffer. Families face challenging trade-offs, passionate educators end up leaving the field, and providers shut down their programs.
Fortunately, Congress appropriated substantial funds to CCDBG in each COVID relief package, which were instrumental in keeping the child care sector afloat. States were given flexibility to change their policies to help meet family and provider needs.
GAO explains how states changed their subsidy programs in the following ways:
States supported families by:

Waiving family co-payments
Increasing income eligibility limits and adding activities for eligibility
Simplifying applications processes
Helping essential workers access and pay for care

States supported providers by:

Increasing provider payments
Paying providers based on enrollment instead of attendance
Covering the cost of waived family co-payments
Reconsidering timing of provider payments to help stabilize cash flow
Investing in the child care workforce through providing wage supplements, one-time bonuses, and professional development scholarships
The funding has made a meaningful difference, but the field continues to experience major challenges. State administrators expressed concern to GAO about the time-limited and one-time nature of the funding. The 1.9 billion increase in CCDF funds for FY2023 are not sufficient to alleviate concerns about the impending "financial cliffs." Navigating the child care workforce shortage was top of mind for almost all state administrators.
GAO did not provide recommendations in this report. It is clear, however, that the federal government can play an integral role in solving the child care crisis. Even before the pandemic wreaked havoc on the child care sector, parents were struggling to find and afford care, subsidies were not reaching nearly enough children, and programs were running on tight margins. The pandemic stressed an already fragile system and federal relief dollars were essential in keeping providers afloat and ensuring families had access to care.
The GAO report was requested by Senators Bernie Sanders (D-VT) and Bill Cassidy (R-LA), Chair and Ranking Member of the Committee on Health, Education, Labor and Pensions and Reps. Virginia Foxx (R-NC-5) and Bobby Scott (D-VA-3), Chairwoman and Ranking Member of the Committee on Education and the Workforce. Committee leadership's request is a hopeful sign that there is interest in taking action to improve federal support for child care.
Subscribe to FFYF First Look
Every morning, FFYF reports on the latest child care & early learning news from across the country. Subscribe and take 5 minutes to know what's happening in early childhood education.